SaaS Localization is the key to going global and reaching a diverse and international audience. This free guide provides the best practices and checklist to help you with your SaaS Localization. Get started on your journey to be among the top SaaS companies in the world!
6 ridiculously simple tried and tested ways to Reduce Localization Costs on your next Localization Project Save time and money and improve translation quality for your next international project. What's inside 6 dead simple but effective strategies.
App Localization Strategy Report: Where and How to Expand for Global Success 2020-21 were landmark year for the mobile app market and its time to start building your App Localization Strategy. During the long months of lockdown, screen time increased as people were…
Did you know – 65% Of non-native English speakers claim that they prefer content in their native language. eCommerce localization is clearly crucial when it comes to succeeding in foreign markets. This guide is designed to help you transform your online store for cross-border eCommerce.
So, what is Hinglish? There are perhaps very few of us who haven't come across Hindi text messages like "Bro chill kar" and "Arey! Yeh kya bakwaas he?!", all typed out in English. From Maggi's "Taste Bhi Health Bhi", to Bollywood's "Gully Boy", there's a new language…
A translation style guide simplifies the localization process by aligning the expectations of all parties, and maintaining consistency and quality across the translated content. Our FREE template contains the structure of a comprehensive style guide and powerful examples which will help you draft your own style guide for an effective localization process.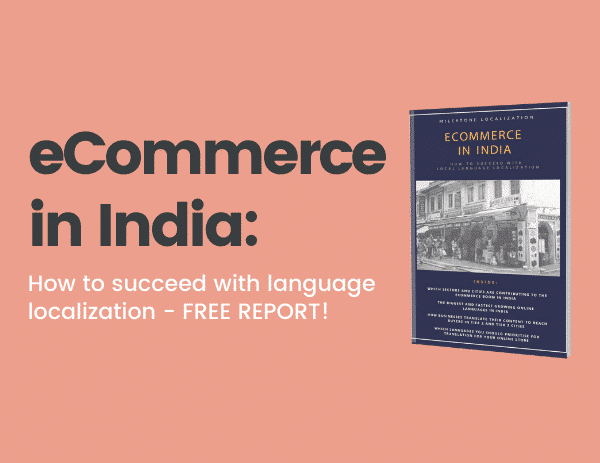 How online businesses can succeed with Language Localization in the most linguistically diverse country in the world. India's e-commerce industry is growing exponentially.   It is expected to rise to the US $200 billion by 2026. Read more here…