Machine Translation
Post Editing
services
Machine Translation + Human Editing Services in 35+ languages.
The speed and efficiency of a machine + the quality guarantee of a human translators
Two types of Machine Translation Post Editing services 
End-to-End
Customers just give us the source content to be translated. We use the best machine translation for the language pair and get it post-edited by human translators.
Post-Editing Only
Customers send us bilingual files with the source text and machine translation. Our expert human translators edit the target content.
1. Light Post Editing
It may be necessary to perform light post-editing when needed.
This is just to check if meaning and context is conveyed.
The following goals of light-post editing are:
– Concentrating on context and readability.
– Fewer corrections
– Meaning and intent is conveyed
The following is not checked: spelling, grammar, syntax.
This is suitable for internal communications, news articles, information notices, RFPs, customer reviews.
2. Complete Post Editing
The human translator pursues a more in-depth method of post-editing for this  second option.
They spend time checking and editing every line of the machine-generated translation.
The goals of complete post editing are (in addition to those of light post-editing):
– Concentrating on sense, readability, and style
– Localized cultural references
– Spelling and grammar
– Consistent Stylistically
– Uniform terminology
This is suitable for texts with high exposure, such as ads and promotional material,
websites, external communication.
How do Machine translation Editing services benefit businesses?
Volume
MTPE can translate a larger volume of content faster much faster than human translation. 
Cost
MTPE usually cost less than human translation, simply because it takes less time. This can work for large volumes of content.
Turnaround Time
Compared to Human Translators MTPE normally gives faster turnaround. 1000s of pages can be translated in a few hours.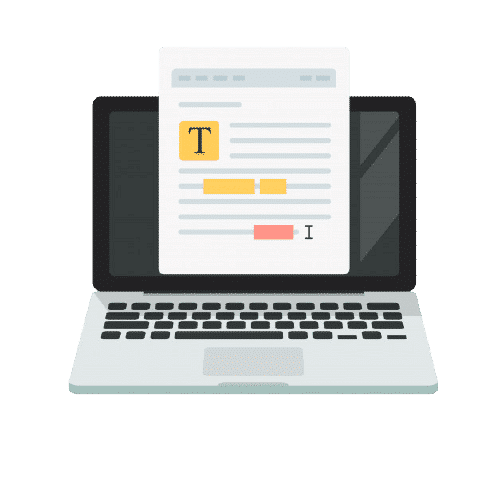 How does machine translation post-editing work?
In order to perform the initial translation, the content is run through a machine translation software (such a Google NMT, Amazon Translate, Baidu translate etc)
The best softwate is chose based on language pair and subject matter
We might upload a term list or translation memory to maintain consisteny and quality
The machine translated output is then carefully checked and edited by human translators
Human translators check for grammar, sentence construction, context and accuracy.
The final translation is reviewed and sent to the client 
The edited files are saved in our translation memory and leveraged for future projects.
Machine translation Post Editing services are only suitable for some language pairs. We provide this service in around 35 languages. Get in touch for a list.
Why choose our MTPE services?
Get instant Quote
Experience our commitment to deadlines even before we start your project
99.9% Accuracy and Top Quality
We use the best linguists and latest technology to ensure translation quality
On Time Delivery- Every Time
We promise to deliver on time. Get 10% off each day delayed if we can't keep our promise
Up to 10% Changes Are Free
Changed your mind? Up to 10% changes in source content are free of cost
Native Bi-Lingual Speakers
Subject Matter Experts in 30+ Fields
9 Years Average Experience
2,200,000 Words Translated on Average
Handpicked professionals with Eye for Detail
Got questions related to our professional translation services?
Get in Touch.
Our team is ready to help you with your translation needs.
Get an Instant Quote
The easy way to get your documents translated fast.
Submit your document or file, and get a quote in just a few hours!