Manufacturing translation services
Professional manufacturing translation services by expert linguists tailored to meet your unique translation needs.
Partner With Us
Need for expert translations in the manufacturing industry
Manufacturing translation is translating documents and other content related to manufacturing processes and products. It includes translating user manuals, guides, safety instructions, regulatory documents and more.
Manufacturing translation has become increasingly important in today's competitive marketplace. It is essential for companies operating in multiple regions and needs to communicate with employees and stakeholders who speak different languages.
According to a study, 22% of manufacturing companies report that they couldn't pursue businesses or lost businesses because of language barriers. However, accurate translations help you break the language barrier and facilitate effective communication with global customers.
Additionally, translating documents such as employee training materials, safety instructions, procedures, and processes will minimize the risk of errors and accidents.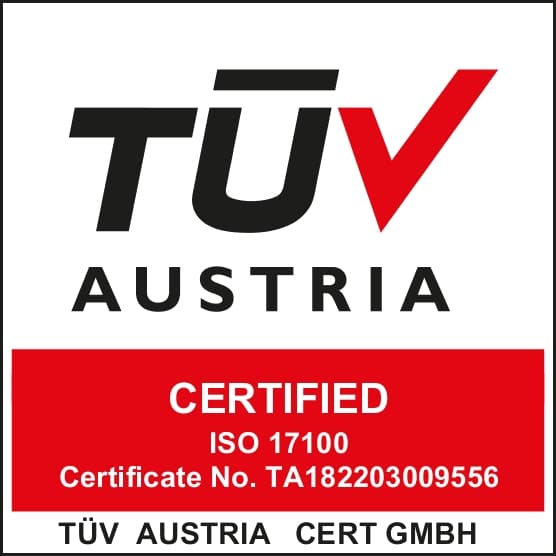 ISO 17100:2015 Certified Agency

We provide manufacturing translation services for

any industry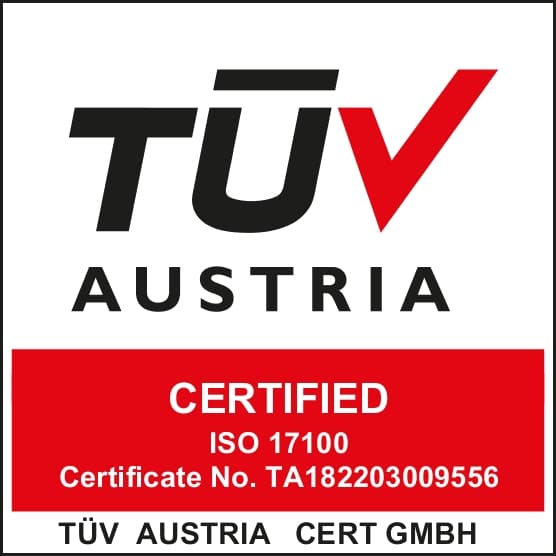 Milestone Localization is certified by the International Organization for Standardization (ISO) for having in place strong security of information and quality management systems for "End to end translation and localization services."
We consider the ISO 17100 certification important and demonstrate our commitment to the needs of our customers worldwide.
Accurate
Manufacturing Translations for any document
User guides
Product installation manuals
Technical documents
Product descriptions
Employee training materials
Process documents
Safety warnings & labels
Packaging & shipping labels
Marketing materials
Legal documents
Patents
Contracts & Agreements
Choose from 70+ languages
Chinese Translation Services
98% OF OUR CLIENTS SAY THEY WOULD RECOMMEND OUR SERVICES TO A COLLEAGUE
"When it comes to Translation Services, there are a number of companies that talk a good game, but Vinit and his team from Milestone Localization make it happen! They have facilitated Central Test to advance on projects effortlessly and on time while providing quality services. They take this further by accepting and implementing recommendations whilst upholding a personal connection with us." 

"We have been working with Milestone Localization for over a year now and the experience has been great. The team is prompt in delivering the final content, extremely understanding & supportive in accommodating last-minute changes, and always eager to suggest improvements. It's a pleasure working with them." 

"I would like to take this opportunity for thanking your entire team for a great turnaround without compromising quality on the recent B

ranchx

project. Your team's dedication and hard work on the project despite the multiple iterations requested is commendable without which we would not have completed the project on time. Thank you again for the extraordinary support and looking forward to working with your team in the future."

Powered By Technology Translated By Humans
Machine Translation
We use NMT and MT to translate large volumes of data. Translations are post edited and throughly checked for quality by linguists
Language Intelligence
Previously translated segments are automatically matched, helping to save time and money and boost efficiency and productivity.
Terminology Management
Key terms and phrases are identified and saved for each, helping maintain quality and consistency across documents and files
Automated Tracking
Upload documents, get quotes, track progress, download translations and view invoices from your secure customer portal
A

RELIABLE

PARTNER FOR ALL YOUR LANGUAGE TRANSLATION NEEDS 
We understand manufacturing translation requires a high level of precision and expertise, which is why we select expert linguists best suited for each of your projects after careful consideration of the nature of the project and its complexity.
We have a robust process in place, including proofreading, editing, quality assessment, and typesetting to ensure our translations are of the highest quality.
If you are looking for a reliable translation partner for your manufacturing translation, we are here to help.
By partnering with us, you get:
A dedicated project manager for each project
Native translator with domain expertise
Quality assessed accurate translations delivered on time.
Unlimited revisions to translated content based on your feedback
Get an Instant Quote
Experience our commitment to deadlines even before we start your project
99.9% Accuracy and Top Quality
We use the best linguists and latest technology to ensure translation quality
On Time Delivery- Every Time
We promise to deliver on time. Get 10% off each day delayed if we can't keep our promise
More on language translation
Localization and translation are processes consisting of several steps operated by various experts. In addition, decisions are often taken by the stakeholders and this can lead to misunderstanding, confusion, errors and delays. Thus, any tool that could improve the workflow is well-appreciated. In this regard, translation and localization checklists are a must!
Every language is different and has its own complexities. The type of text and its subject – translators usually have expertise in a particular subject(s) to provide a quality end product. Additionally the length and complexity of the project, types of materials that need to be translated, the accuracy and changes also determine the cost of translation.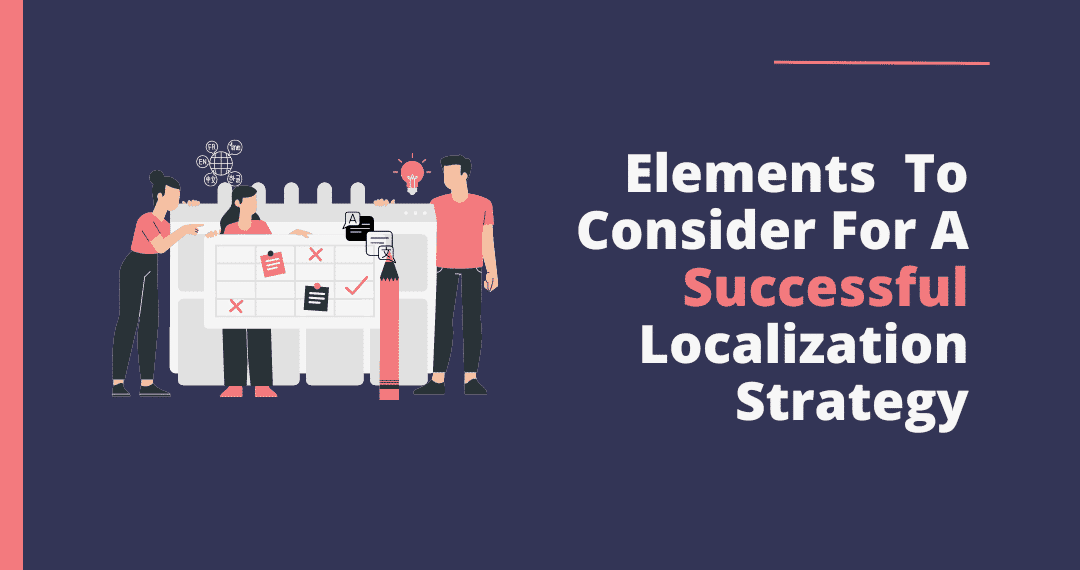 11 Elements To Consider For A Successful Localization Strategy
Localization is a complex process of adapting your product, app, or website to the cultural and linguistic preferences of your target group. It can help you reach new customers by offering your products and services in such a way that they fit the tastes of your target audience. To get good results out of localization, you need a good localization strategy.
Order your Manufacturing translations here
Get a free consultation on any questions you have related to translation & localization services.
Fill out the form and our team of experts will get in touch with you soon.
FAQS ON MANUFACTURING TRANSLATION SERVICES
How much do manufacturing translation services cost?
The manufacturing translation cost varies according to the word count, type of content, domain, language pair, and turnaround time. Get in touch to get a free quotation.
How long does manufacturing translation take?
The time taken to translate a document related to manufacturing depends on the complexity, length, language pair and overall nature of the document. We can provide you with a timeline after an analysis of your project. 
How do you guarantee the quality of your translation?
We only work with native language translators who understand the essence and context of the original text to deliver high-quality and accurate translations.

Our translators have a minimum of 4 years of experience in their domain.

An additional round of proofreading and editing is done to ensure an error-free translation

All our translations go through a quality assessment to ensure accuracy.
How do you maintain the confidentiality of the data?
Maintaining confidentiality of the data is of utmost priority to us. We use the latest technology, strict non-disclosure agreements and conduct regular audits to ensure confidentiality and data security.