IN SPANISH IN GERMAN IN RUSSIAN IN HINDI IN 70+ LANGUAGES
Level Up in the world of gaming by localizing your game so players around the world feel like it was created just for them!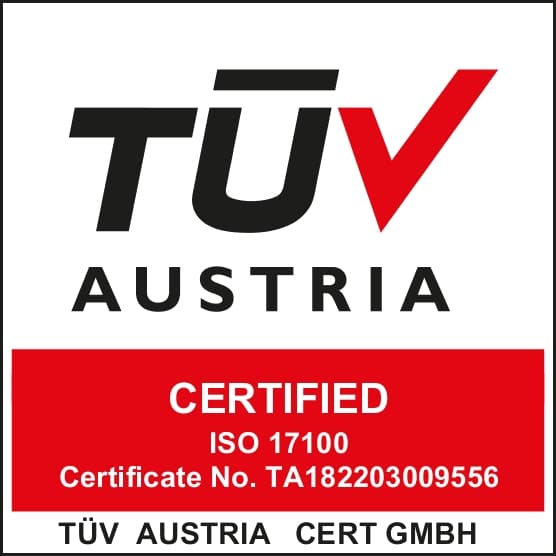 ISO 17100:2015 Certified Agency

Unleash Game Localization Benefits 
Increase Global Sales
When customers find information they can understand, they are more likely to buy your credits and game power ups.
Increase Downloads
A fully localized game attracts more gamers. They are 62% more likely to download a game thats available in their native language
Increase User Engagement
When a game is available in a native language, gamers empathize and immerse themselves in the story, spending more time and money
Why even think of

Game Localization?
Localizing your game opens it up to millions of potential new gamers. The PC and mobile gamers are available in over 150 countries and users prefer to download games in their native language.
Having your game localized can help you:
stay competitive in a tough market.

Boost your popularity in the gaming markets.

Build relationships between you and gamers.

Increase engagement and revenue
growth in Mobile games account- 77%

Global Game Revenue from Asia – 56%

Potential Increase in revenue per country – 36%

Gaming Revenue in 2019 increased by – 35%
Online gaming translation services include:
Gaming sites & apps
Our professional translators specialize in ensuring your video gaming sites and applications are easy to use, regardless of the language your gamers speak. We work to localize your site in a way that makes international players feel like the site was made just for them.
Social games
Our translation and localization professionals are experienced in ensuring that your social games take gamers to the next level of individual experience, in their own native language. We help you attract and engage  international gamers.
Terms & conditions
We make certain the fine print consisted of in your crucial legal documents is translated clearly and accurately so that those who choose to read it, understand the precise terms of your online gaming site or app.
Gaming regulation
Every nation has its own one-of-a-kind regulations relative to internet gaming. When money is involved, the stakes are higher. That's why our expert translators create accurate translations and localization of your regulation materials, in 70+ languages!
Digital ads
We localize your banners, email campaigns, popups, display ads and video ads. Our expert linguists ensure that your ads are culturally relevant and transcreated in the right way in 70+ languages. 
Gambling, gaming or iGaming localization
We usually avoid the term 'gambling localization' as the rest of the gaming sector favours the terms "iGaming localization" or "video game localization". 
The term 'gambling localization' refers to translating games of wager like poker, bingo, blackjack, roulette, slots or dice.
We have specialist translators who can accurately translate your terms of service, special offers, legal documents and UI so players from every part of the world can enjoy your games.
Get in touch with us to see how we can help with your global growth.
Milestone Localization is certified by the International Organization for Standardization (ISO) for having in place strong security of information and quality management systems for "End to end translation and localization services."
We consider the ISO 17100 certification important and demonstrate our commitment to the needs of our customers worldwide. 
What is gambling Localization and Translation?
The online gambling market is $66 billion in 2020 and is expected to grow at 11% to reach $158 billion in 2028. There are players in every part of the world and most online casinos cater to users from every continent.
 Players are more likely to choose an online casino that is available in their native language. Milestone Localization works with gaming companies to translate and localise gambling-related material from one language to another. We have expert linguists in 70+ languages who are experienced in translating poker and casino games, bingo, card games, slots, blackjack, horse racing and much more. 
We translate and localize your UI interface, game instructions, legal content, voice assets and marketing promotions in Swedish, German, Japanese, Russian, French and 70 other languages.
Comprehensive Game Localization Services
MARKETING MATERIALS TRANSCREATION
LEGAL DOCUMENTATION TRANSLATION
Localize your Game in Over 70+ Languages
We offer you video game localization services with support for more than 70+ languages and 1000+ language pairs.
Our expert linguists have native fluency and will make sure that your game is translated and adapted in a way that is natural and culturally relevant to the target audience.
We partner with you to create an ever-growing and highly engaged global player base.
Our most popular languages for gaming localization are:
Video game translation and localization services
GAME TRANSLATION
We provide end-to-end localization for your games. From the interface messages, on-line assistance, website, and advertising material to the translation of scripts and other on-screen text.
GRAPHICS LOCALIZATION
All video games include graphics and symbols that need to be adapted for global audiences. We localize images, sounds and colours so your game resonates with players in every part of the world
GAME DUBBING
We work with thousands of voice actors who can dub your game in 30+ languages. We prepare the scripts, time codes and style guides to get the right voice style and sync in every language.
GAME LINGUISTIC QA
We carry out linguistic QA and testing in 30+ languages to make sure that all parts of the localized game work correctly. We check on screen text, dialogues, subtitles and sounds.
98% OF OUR CLIENTS SAY THEY WOULD RECOMMEND OUR SERVICES TO A COLLEAGUE
"When it comes to Translation Services, there are a number of companies that talk a good game, but Vinit and his team from Milestone Localization make it happen! They have facilitated Central Test to advance on projects effortlessly and on time while providing quality services. They take this further by accepting and implementing recommendations whilst upholding a personal connection with us." 

"We have been working with Milestone Localization for over a year now and the experience has been great. The team is prompt in delivering the final content, extremely understanding & supportive in accommodating last-minute changes, and always eager to suggest improvements. It's a pleasure working with them." 

"I would like to take this opportunity for thanking your entire team for a great turnaround without compromising quality on the recent B

ranchx

project. Your team's dedication and hard work on the project despite the multiple iterations requested is commendable without which we would not have completed the project on time. Thank you again for the extraordinary support and looking forward to working with your team in the future."

Partner with a reliable localization agency
Our team is ready to help you with your translation & localization needs.
FAQS ON GAME LOCALIZATION
How much does localizing a game cost?
The cost of game localization differs for each project, depending on the language pair, type of game and other project specifications. We can provide you with a timeline and cost after analysing your game.
Do you provide a sample or a test translation?
Yes. We offer free and paid sample translations based on the project's requirements. Get in touch with us to get a sample translation.
What types of games do you localize?
We provide game localization services for all types of games including mobile games, video games, casino and card games and iGaming.
What do your game localization services include?
Our game localization services include in-game text translation, multimedia and UI localization, voiceover and subtitling for games. We also translate player guides, marketing materials and legal documents.