IN-PERSON
INTERPRETATION SERVICES
Streamline your business communication with in-person language interpretation services in 50+ languages.
Book a professional interpreter in your city.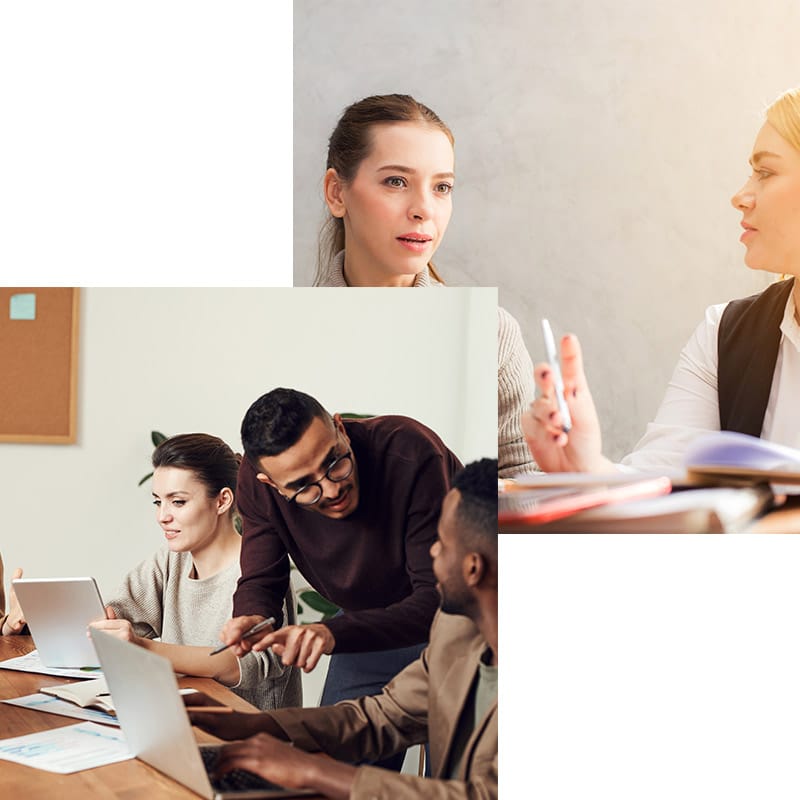 OUR

IN-PERSON

INTERPRETATION SERVICES
If you require professional in-person interpretation services for meetings, conferences, or exhibitions we have got you covered. Our team of experienced interpreters is available to provide simultaneous or consecutive interpretation services as per your requirements.
We only work with native linguists who possess domain expertise and have a thorough understanding of the cultural nuances of the languages they are interpreting. This ensures that our clients receive high-quality and accurate interpretations every time.
We offer interpretation services in a wide range of language pairs and have industry experts who can cater to your specific needs. We currently provide our interpretation services in select regions and are constantly expanding our reach. If you would like to know more about our services, language pairs, or the cities we serve, get in touch with us.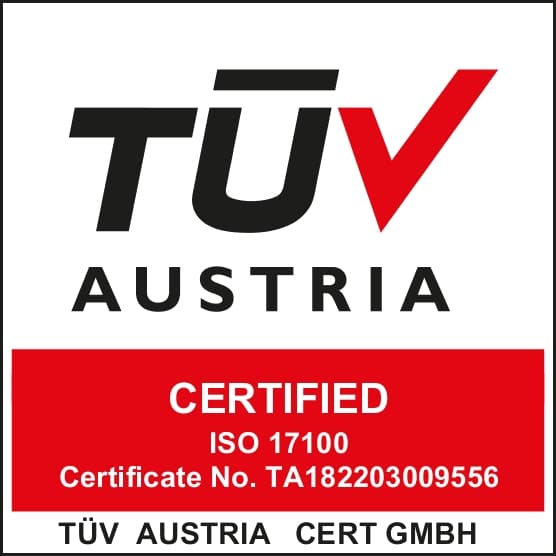 Milestone Localization is certified by the International Organization for Standardization (ISO) for having in place strong security of information and quality management systems for "End to end translation and localization services."
We consider the ISO 17100 certification important and demonstrate our commitment to the needs of our customers worldwide.
WHEN DO YOU NEED AN IN-PERSON INTERPRETER?
In-person interpreters play a crucial role in situations where clear and accurate communication is of utmost importance, particularly when non-verbal cues such as body language are significant.
These situations may include medical appointments, legal proceedings, educational settings, social services interactions, community events, diplomatic relations, tourism, etc.,
In such scenarios, in-person interpreters bridge language barriers, ensuring effective communication and comprehension between individuals who speak different languages, taking into account both spoken words and subtle non-verbal expressions.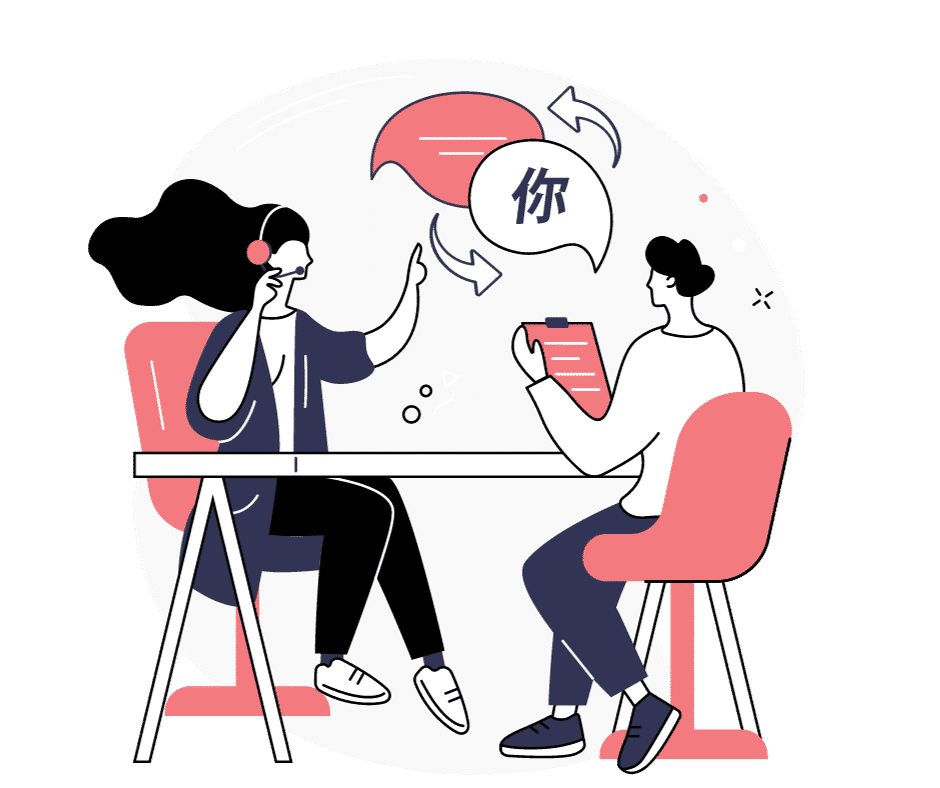 IN-PERSON INTERPRETATION SERVICES YOU CAN CHOOSE FROM
Simultaneous Interpretation services
Simultaneous interpretation is a type of language interpretation where the interpreter listens to the speaker and immediately translates their words into the target language.
It is often used in conferences and other events where speakers are speaking in different languages and attendees need to understand the content in real-time. 
Consecutive Interpretation Services
Consecutive interpretation is a type of language interpretation where the interpreter listens to the speaker and then provides a translation after the speaker has finished speaking.
It is often used in settings where there is a need for an in-depth understanding of the speaker's words and allows for a more complete and accurate translation. 
Our team will note down your requirements
Shortlist the right interpreters according to skills and expertise
Interpreters connect with you to understand the content
Interpretation will be done in the mode of your choice
EXPERT INTERPRETATION SERVICES FOR SEAMLESS COMMUNICATION
Accurate interpretations in 50+ languages
Native interpreters from across the world
Domain experts with 4+ years of experience
IN-PERSON INTERPRETER FOR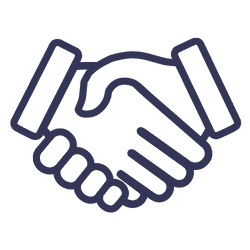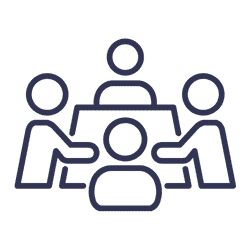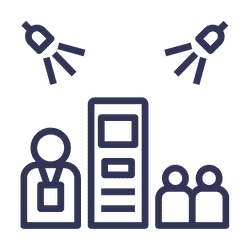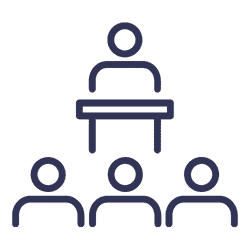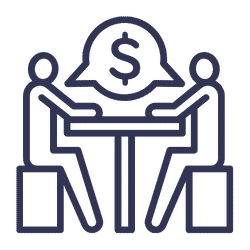 98% OF OUR CLIENTS SAY THEY WOULD RECOMMEND OUR SERVICES TO A COLLEAGUE
"When it comes to Translation Services, there are a number of companies that talk a good game, but Vinit and his team from Milestone Localization make it happen! They have facilitated Central Test to advance on projects effortlessly and on time while providing quality services. They take this further by accepting and implementing recommendations whilst upholding a personal connection with us." 

"We have been working with Milestone Localization for over a year now and the experience has been great. The team is prompt in delivering the final content, extremely understanding & supportive in accommodating last-minute changes, and always eager to suggest improvements. It's a pleasure working with them." 

"I would like to take this opportunity for thanking your entire team for a great turnaround without compromising quality on the recent B

ranchx

project. Your team's dedication and hard work on the project despite the multiple iterations requested is commendable without which we would not have completed the project on time. Thank you again for the extraordinary support and looking forward to working with your team in the future."

INTERPRETATION SERVICES IN 50+ LANGUAGES
RELIABLE in-person INTERPRETATION SERVICES
Get a free consultation on any questions you have related to translation & localization services.
Fill out the form and our team of experts will get in touch with you soon.
FAQS ON INTERPRETATION SERVICES
How much do language interpretation services cost?
Interpretation services can be charged hourly, daily, weekly or monthly based on your requirements. 
The cost also depends on the language pair, type of interpretation, subject matter expertise required, event type, and location.
To get a price for your project, email our sales team the details for a quote.
Can I speak to the interpreter before the event date?
Yes. After we shortlist the interpreters based on their skills and experience, you can have a short interview to check if they are the right fit for your project. 
Once you confirm the interpreter, you can also set up a paid dry session or rehearsal before the date of the actual interpretation if required.
How many days in advance should I book an interpreter?
Ideally, it is recommended to reserve the interpreter at least 15 days before the assignment because they are frequently preoccupied with other projects and require time to prepare.
What is the difference between simultaneous and consecutive interpretations?
In simultaneous interpretation, the interpreter listens to the speaker and begins translating their words into the target language before the speaker has finished speaking.
Simultaneous interpretation is typically used for conferences.
In consecutive interpretation, the interpreter listens to the speaker and then provides a translation after the speaker has finished speaking.
Consecutive interpretation is typically used for meetings, tours, and negotiations.
Are your interpreters specialised in our domain/ industry?
Yes. We work with interpreters with a minimum of 4+ years of experience with domain expertise. You can communicate your requirements with our team, and we will shortlist the best interpreters based on their experience, skills, and expertise.