Quick Assist For Linguists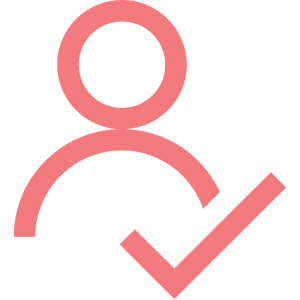 How long do you take to process an application?
We aim to review and update the status of all new applications within 30 working days
Do I need to take a translation test?
You might be required to take an unpaid translation test for your language pair. You will get an email from our vendor team once your application is reviewed if this is required
Why was my application rejected?
An application can be rejected for a number of reasons- unverifiable experience, insufficient experience, incomplete resume or failing the translation test. 
To increase your chance of approval, make sure you submit a complete profile and include links to all your social pages. 
If my application was rejected, can I reapply?
You can reapply only if your circumstances have changed- you have more experience, more references or you have studied more. To reapply, email [email protected] from your registered id.
We only consider reapplicants after 1 year
I don't see my language pair on the list. What do I do?
If you don't see your language in our application form, please write to us on [email protected] and we will add it
Can I apply for multiple language pairs?
Yes! Make sure you have the credentials and experience for each language pair. You can add language pairs to your account. Each language pair is reviewed separately by our team
My application was put on hold. What does this mean?
This means that we don't have a requirement for more linguists in your selected language pair. Once we do, we will reopen and process your application. 
I'm a student, can I apply as a translator?
Yes, you can. We sometimes have projects for students and we will process your applications.
Once you graduate and have more experience, make sure to update your profile so we can give you more work
Why does my application still show as pending?
This means that we haven't processed your application yet. We aim to process all applications within 30 working days. If your application is complete and still shows pending after 30 working days, you can write to us.
Make sure you upload your certificates and experience letters- your application is only considered complete after these are uploaded.
How to add a new language pair after approval?
1. Log in to vendors.milestoneloc.com with your credentials and select the 'Languages' option, appearing on the left menubar.
2. Click on the 'Add a language pair' button appearing on the screen, and choose your language pair along with the other details requested.
I don't see my language pair on the list. What do I do?
If you don't see your language in our application form, please write to us at [email protected] and we will add the language pair.
Will the language pair be approved once again?
Yes, each language pair will undergo an individual review conducted by our team. If you possess less than 3 years of experience with a specific language pair, participating in the mandatory test is a requirement.
How do I raise an invoice on the portal?
1. Once your work is complete and gets approved, our team will raise a PO.
You will receive an email notification after the PO has been raised by our team. Alternatively, you can view all the POs on your profile under the 'Payout' section.
2. Make sure to select (check boxes) all the visible POs to raise the invoice.
3. After you select the POs, click on the 'Create Invoice' button on the top right
4. You will have to input an 'Invoice Number'
This is an invoice number that you follow in your accounts books – it can be in the sequence you follow.
5. After you input an invoice number, our system will auto-create an entry with the invoice number and today's date.
No invoice will be created- you have to raise an invoice at your end and just input the number on our portal.
You do not need to send us this invoice.
Can I send my own invoice?
No, you do not need to send an invoice to us.
Just add the invoice number when you submit an invoice for your POs.
What are your modes of payment?
If you are in India – we only make payments via bank transfer.
If you are outside India, our preferred mode of payment is Payoneer. We encourage you to open a Payoneer account for faster processing.
We can also pay through Paypal via SmartCAT. Please make sure to enter the correct payment details to avoid any payments being held by SmartCAT. More details on setting up your payment automation via SmartCAT are available here.
How do I add my payout methods?
Go to the Payout section on your profile and your payout method. Please ensure to fill in all the details, including the 'Billing & Taxes' details accurately.
What if I am not able to receive my payment on Payoneer even though I have an account?
Make sure you have enabled the receive payments option on Payoneer. To do this, you will need to talk to Payoneer support.
Are there any deductions or processing charges?
Within India – No processing fees, only TDS is deducted
We deduct 10% TDS on all payments to Indian linguists regardless of the value of the invoice.
Outside India – to Payoneer accounts, no fees.
When can I expect projects?
Once your profile is approved, you will be added to our database and our project team will get in touch for relevant projects.
We cannot promise a fixed timeline on this as it depends on the type and volume of projects we get.
How many projects can I expect once I'm approved?
This really depends on the type and volume of projects we get from our clients. If you do a good job on your first project with us, you can expect to get regular projects in your language pair if they are available
How can I change my rates?
To change your rates from the ones you originally inputted AFTER you have been approved, write to us at [email protected] and state your language pair with the revised rates. Our system only accepts certain multiples so we will round it up to the nearest number
How can I get more projects?
A good way to get more projects is to: 
1. Keep your resume updated 
2. Add all your social links to your profile
3. Keep adding new experiences to your profile
4. Set realistic rates based on your experience
What type of projects will I get?
The type of projects you will get depend on:
1. Your area of study and expertise
2. Your experience
3. The projects we are getting from our clients
The Devanagari script is an ancient script used for writing Sanskrit and several modern Indian languages. Not many...