Increase Engagement With
App Localization
Mobile app translation services in 70+ languages.
Get more downloads, improve user engagement, and increase revenue from international users.
Why Localize Your mobile App?
Localizing your app opens it up to millions of potential new users. The App Store and Google Play are available in over 150 countries and users prefer to download apps in their native language.
Having your app localized can help you:
Reach new users across the globe
Better user experience and engagement
Higher user retention and revenue
growth in global app downloads- 60%

Global App Revenue from Asia – 41%

Potential Increase in revenue per country – 26%

English Speaking Internet Users – 25%
Which languages to choose for app localiztion?
Less than 20% of the world understands English.
The biggest growth in smartphone adoption and app downloads are coming from non-English speaking countries like India, Brazil, China, and Indonesia. There are more than 1 billion smartphone users in Asia-Pacific.
If you want to expand globally, your application needs to provide a native experience for international users. According to statistics the most significant market for applications right now is China. China downloads more than two times the amount of apps compared to other countries. Other prominent target languages for apps consist of Portuguese (Brazilian Portuguese), Indonesian, Korean, and Japanese.
We can help you create and execute a winning app localization strategy!
App Translations For ANy Type
Localize your app in 70+ languages to reach users around the world.
Finance and Business Apps
App localization for Any Device
With Milestoneloc's technology and flexible service structure, you can execute any type of iOS app localization or Android application localization.
We deliver fully localized, ready to publish strings for Android, iOS and web applications.
The Apple App Store and the Google Play Store offer a wide variety of language choices for customers to pick from. We've got you covered- our network of linguists can translate your app in 70+ languages from Afrikaans to Zulu.
Reach Android and Apple users in 150+ countries and create a native experience for every customer.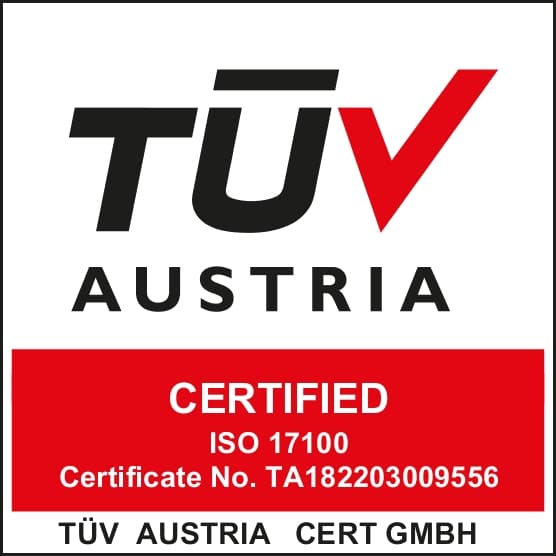 ISO 17100:2015 Certified Agency

Professional App Localization Services 
Hosting Integration
Our systems connect with Github, Bitbucket  and other repositories for continuous localization of your app.
Linguistic Testing
Our testers perform a full linguistic check for wrong line-breaks, junk characters and contextual inaccuracies.
Metadata Translation
Localization of UI is not enough. We translate app titles, descriptions, keywords and multimedia.
Multilmedia Localization
We will localize your colours, fonts, images, audio and videos so international users have a fully native app experience.
App Store Optimization
We offer keyword research and ASO in 70+ languages so users can find your newly localized app.
Free Pseudolocalization
We first machine-translate the source file to test the flexibility (expansion/contraction of words) of your original design before we start localization.
 Seamless App Localization Process
Localization Engineering
to extract text from app strings for translation.
Translation & Transcreation
by native linguists to adapt content for local audiences.
Multimedia Localization
of images, videos, infographics & case studies. 
App Store Optimisation
to identify relevant keywords in the target language so customers can find you. 
Linguistic Testing
for UI, functional, cross-browser and linguistic accuracy
98% OF OUR CLIENTS SAY THEY WOULD RECOMMEND OUR SERVICES TO A COLLEAGUE
"When it comes to Translation Services, there are a number of companies that talk a good game, but Vinit and his team from Milestone Localization make it happen! They have facilitated Central Test to advance on projects effortlessly and on time while providing quality services. They take this further by accepting and implementing recommendations whilst upholding a personal connection with us." 

"We have been working with Milestone Localization for over a year now and the experience has been great. The team is prompt in delivering the final content, extremely understanding & supportive in accommodating last-minute changes, and always eager to suggest improvements. It's a pleasure working with them." 

"I would like to take this opportunity for thanking your entire team for a great turnaround without compromising quality on the recent B

ranchx

project. Your team's dedication and hard work on the project despite the multiple iterations requested is commendable without which we would not have completed the project on time. Thank you again for the extraordinary support and looking forward to working with your team in the future."

Get Your Localized App Audited
An App's highest priority is to serve its users' information & increase user engagement.
But what happens if your app visitors find difficulty in reading the app's content due to inaccurate translations?
App owners often ignore translating their app or use machine translation services which usually leave out critical details.
Our expert human linguists audit your app to see if it can be understood by a local. We use our comprehensive localization checklist to ensure that global users are getting a good experience.
Why choose milestone for app translations?
Get a Quote Within 4 Hours
Experience our commitment to deadlines even before we start your website localization project
99.9% Accuracy and Top Quality
We use the best linguists and latest technology to ensure website localization quality
On Time Delivery- Every Time
We promise to deliver on time. Get 10% off each day delayed if we can't keep our promise
Read our top blogs on app localization
Mobile gaming is one of the most dynamic industries today. Currently, there are over 2.2 billion gamers around the globe. What's more, 56% of them spend 10+ hours a week playing video games. As a mobile game developer, you would want to make your...
read more
Reach Users Across The Globe With App Localiztion
Get a free consultation on any questions you have related to translation & localization services.
Fill out the form and our team of experts will get in touch with you soon.
FAQS ON APP TRANSLATION SERVICES
How much does App localization cost?
The cost of App localization varies according to the language pair, word count, domain and number of screens of the app. We can provide you with a timeline after an analysis of your app- you can share the content with us in XML, JSON, PO or excel.
How does App Localization work?
Localization engineering is done to extract text from the app strings

The text is translated or transcreated by our native linguists in the target language

Localization of multimedia such as images, videos, and infographics

Identifying relevant keywords in the target language for App store optimization

Finally, linguistic testing is done to verify the linguistic and cultural accuracy and app functionality in the target languages. 
What types of apps can you translate?
We translate lifestyle, gaming, social media, utility, productivity, travel, eCommerce apps and more. Send us your app to get a quote.
Do you provide App localization for iOS?
Yes, we provide localized, ready-to-publish strings for Android, iOS and web applications.
What is Mobile App localization testing?
Mobile App localization testing involves verifying whether the app content is aligned with the language and cultural requirements of the region and checks the app functionality in different languages. It includes linguistic testing, in-context testing and usability testing.