Certified Legal Translation Services In
70+ Languages
Translate your contracts, eDiscovery, communications, applications and interviews.
Accurate and reliable translations by legal experts.
Quality and accuracy guaranteed.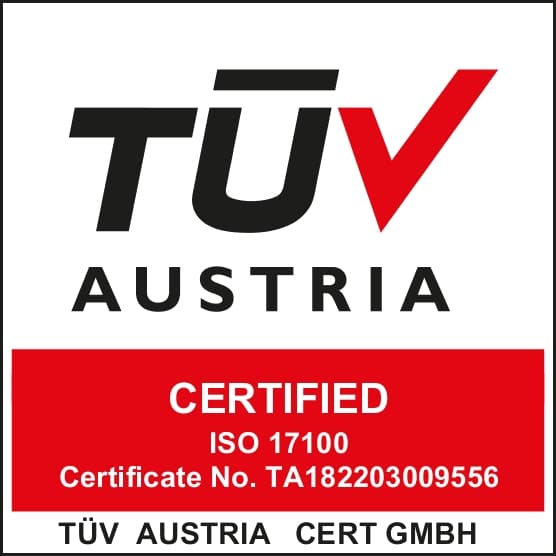 ISO 17100:2015 Certified Agency

Legal Translation Services For All Types Of Documents 
Legal Contracts Translations
Legal Will & Disclaimer Translations
Patent & Trademarks Translations
Legal Marketing Translations
Court Document Translations
Milestone Localization is certified by the International Organization for Standardization (ISO) for having in place strong security of information and quality management systems for "End to end translation and localization services."
We consider the ISO 17100 certification important and demonstrate our commitment to the needs of our customers worldwide. 
98% OF OUR CLIENTS SAY THEY WOULD RECOMMEND OUR SERVICES TO A COLLEAGUE
"When it comes to Translation Services, there are a number of companies that talk a good game, but Vinit and his team from Milestone Localization make it happen! They have facilitated Central Test to advance on projects effortlessly and on time while providing quality services. They take this further by accepting and implementing recommendations whilst upholding a personal connection with us." 

"We have been working with Milestone Localization for over a year now and the experience has been great. The team is prompt in delivering the final content, extremely understanding & supportive in accommodating last-minute changes, and always eager to suggest improvements. It's a pleasure working with them." 

"I would like to take this opportunity for thanking your entire team for a great turnaround without compromising quality on the recent B

ranchx

project. Your team's dedication and hard work on the project despite the multiple iterations requested is commendable without which we would not have completed the project on time. Thank you again for the extraordinary support and looking forward to working with your team in the future."

Certified Translation Agency You Can Trust
Legal translations are not easy and complex in nature. Machine translation fails to capture the legal terminology & context of the content. Freelance translators aren't consistent and you spend a whole lot of time managing them. Localization Service Providers (LSP) charge you for each and every change.
If you are looking for an affordable, fast and accurate solution with a dedicated account manager and native, domain expert translators, we are here to help.
Choose from 70+ Languages
You get translations from professional native human translators with 5+ years of domain experience. Choose from 70+ languages and be assured of accuracy and quality of translations.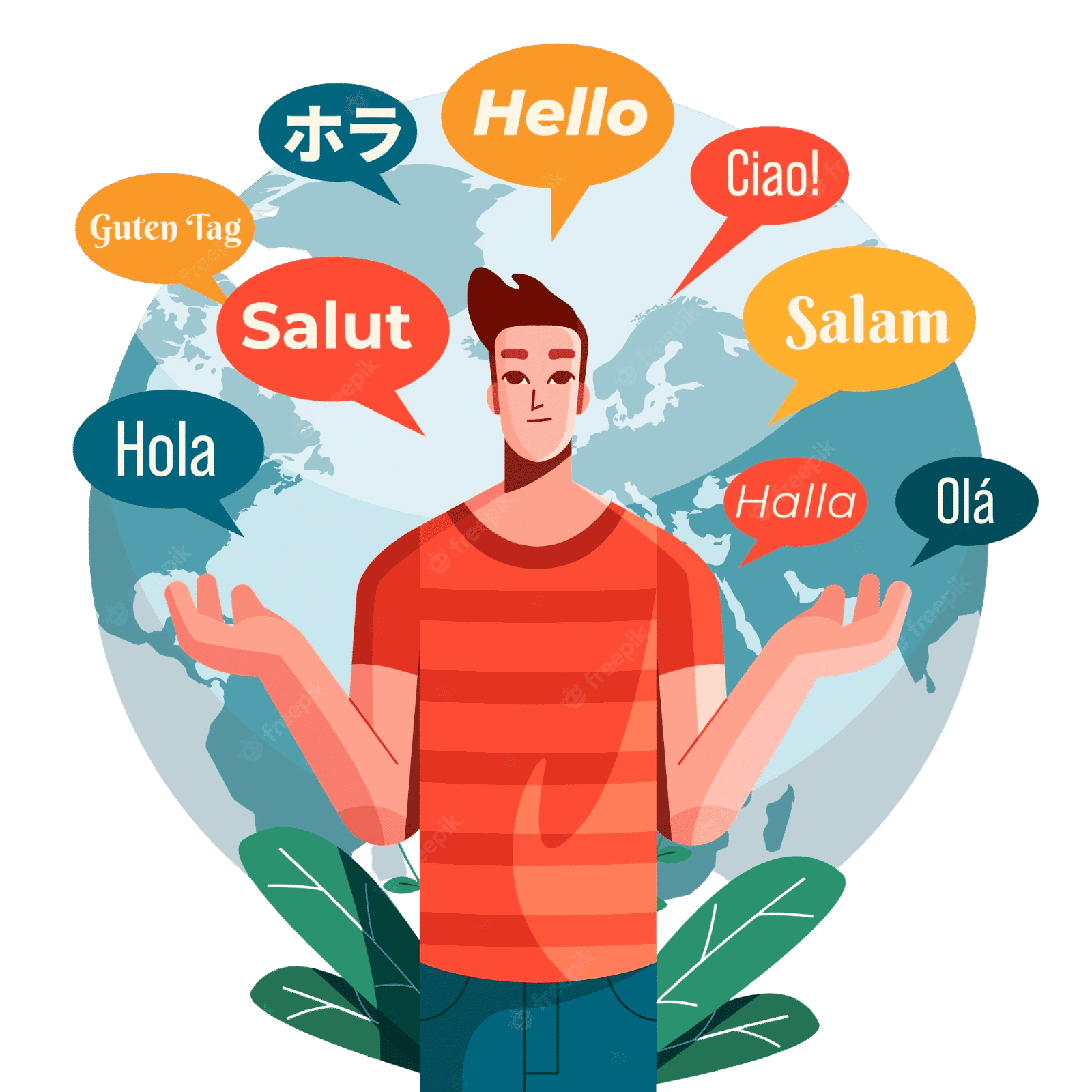 More on Legal Translation Services 
6 Practical Tips For Translating Legal Documents
If you do business globally, you know that every country has a list of laws you need to comply with. That's when legal translation comes into the picture. Legal translation is a complex process that requires a great language knowledge of both the source and target language, as well as a thorough understanding of the laws of the countries involved. As you can tell, legal translation is not an easy job. Here is a list of six practical tips for successful legal translations: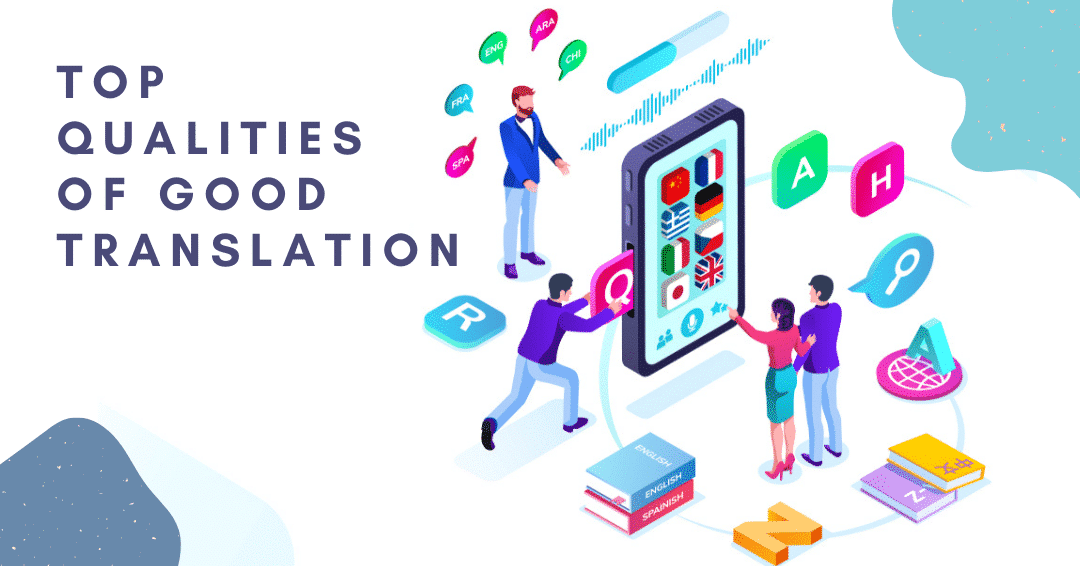 Top Qualities of a Good Translation
Besides excellent communication skills, a good translator should know the main objectives of a translation, such as an audience, type of the text (e.g., technical or literary), purpose (e.g., inform or inspire), etc. In this way, the translator will successfully do their job.
In general, a good translation service should be fast and reliable and done by certified translators to ensure high-quality output in various languages.However, this is not enough to evaluate the quality of a translation.In this blog, we will look at the top qualities of a good translation so that next time you contact a translator, you will know what to look for!
Get an Instant Quote
Experience our commitment to deadlines even before we start your project
99.9% Accuracy and Top Quality
We use the best linguists and latest technology to ensure translation quality
On Time Delivery- Every Time
We promise to deliver on time. Get 10% off each day delayed if we can't keep our promise
Order Your legal Translations Here
Our team is ready to help you with your translation needs.
FAQS ON LEGAL TRANSLATION SERVICES
How much do legal translation services cost?
The cost of legal translation varies according to the word count, type of document, language pair, and turnaround. Get in touch to get a free quotation for your project.
Can you provide certificates for legal translations?
Yes, we can provide a translation certificate upon your request. These certificates can be used for all official purposes and will have our company logo, seal and signature.
How long does it take to translate a legal document?
Time taken to translate a legal document depends on the document format, length, and complexity of the document. We can provide you with a timeline after a quick analysis. If you need your translations to be delivered sooner than the actual time frame, communicate the same with our team.
What types of legal documents can you translate?
We can translate all types of legal documents including contracts, patents, licences, affidavits, court documents and e-discovery. We also provide transcription and interpretation services.
How do you guarantee the quality of your legal translations?
We only work with native language translators having legal expertise and leverage the latest technology to deliver high-quality and accurate translations.

All our translations go through a quality assessment to ensure accuracy