e-Learning translation services makes your digital educational experiences accessible to students and employees around the world.
What is elearning translation & Localization?
E-learning takes teaching beyond traditional classrooms, creating a path to flexible, self-reliant, and flexible learning.
It makes courses accessible to students and employees around the world.
We specialize in providing translation and localization services for online courses for learners in different countries.
Our e-learning localization services aim to not only translate educational content but to adapt images, sounds and examples.
Our eLearning translation company works only with the expert's bi-lingual translators who works on courses so they resonate with local learners.
why you need e-Learning Localization ?
Are you a course author?
Translate your e-learning content into multiple languages and get global!
Non-English speaking countries have the highest growth in online learners
Make your information accessible to students everywhere
Create a global footprint and make a difference in international education
Are you an e-learning platform?
Provide course localization as an additional service to your writers!
Get into the global development of the e-learning industry.
Get an additional source of value-added income without creating new content
Get the edge over monolingual competitors by reaching new markets
Our e-learning localization services include
Transcription
Flawless transcribed audio recordings by transcription specialists.
Subtitling
professional video subtitles and captions in all major languages.
Voice-overs
Voiceover by expert recording artists in your preferred language and style.
Test Translation
Q&A translation of all major languages ​​and dialects by native translators.
Learning Material Translation
Localize text, images, tables, currency and numbers for international learners
Website Localization
Help international learners find and understand your offerings
Advantages of our e-Learning Localization 
There is absolutely no substitute for local language learning experience e-Learning courses and materials. We truly understand each training course and materials are different and specific to the subject.
Milestone Localization's team of expert project managers, native linguists, voiceover artists, and technical experts make sure that all e-Learning courses, modules, and materials are analyzed carefully and effectively, localized and translated accurately, and deliver the project on time within your budget.
We provide end-to-end solutions and deliver publishing-ready tests, videos and modules. 
What is Involved in eLearning course translations into multiple languages?
Preprocessing
Content is extracted from the source files and converted to a translation-ready format. A custom work flow is designed for the project and a checklist, style guide and term list is made.
Translation
Our expert linguists perform text translation of all training materials including localized curriculum guidelines. Our 3-tier translation process ensures accuracy and consistency across all project components.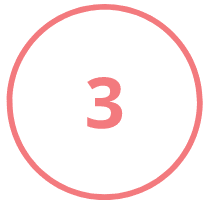 Localization
Our localization experts review translated content, making sure that materials are culturally appropriate for the target audience. We adapt currencies, measurements, images and colours in this stage.
Integration
After localization, we integrate and test all components including audio, video, and animation to provide end-users with the same experience as the original source content.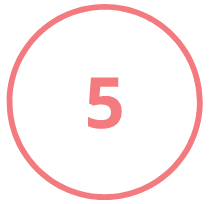 Validation
After integration. we validate the localized course, including knowledge checks, assessments, and quizzes. Our testers make sure there are no broken elements and the localised course is true to thee source.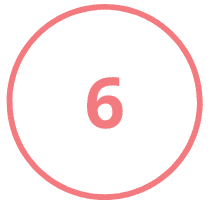 Final Delivery
The final course is published in the final format along with the localized instructional materials & delivered to the client
Can you do your e-learning translation project in-house?
A well-localised course makes the learner feel like the material was created just for them.
Localization goes beyond just translation– measurements, currencies, spelling, colours and examples need to recreated and converted for a fully native experience.
Localizing your e-learning courses for international audiences can be long, expensive and challenging. However, if done right, the results can be incredibly rewarding.
Here are some of the challenges of doing localization in-house:
Poor Translation Quality
Your employees' translations might not be up-to-the-mark as they might not have the subject matter expertise or experience requires to professionally translate long courses.
Access to Translation Tools
Your employees may not have access to CAT tools used by professional translators that build translation memory and help maintain consistency and quality of translations.
Missed Timelines
A professional translator can convert around 2000 words a day. You also need time to review and proofread translations. Using internal resources can lead to long delays missed deadlines.
Lack of Processes
Your staff may not have the right set processes and expertise to translate, edit, validate, and also correctly layout the converted message. 
eLearning Translation in 70+ Languages
We have professional native translators, voiceover talents, and subject matter experts in over 70+ languages. We can localize your eLearning materials with quality and speed in all the major languages.
Chinese (ZS)                    Hindi (HI)
Spanish (ES)                    Japanese (JA)
English (EN)                    Portuguese (PT)
Arabic (AR)                      Russian (RU)
Get MULTILINGUAL E-LEARNING CONTENT translation FOR
Training modules and websites
Certification and assessment programs
Classroom-based instructional material
PPT and multimedia presentations
Audio lessons and voiceovers
Training and certification programs
Get a Quote Within 4 Hours
Experience our commitment to deadlines even before we start your project
100% Accuracy & Top Quality
We understand that elearning translations need to be completely error free
On Time Delivery- Every Time
We promise to deliver on time. Get 10% off each day delayed if we can't keep our promise
Up to 10% Changes Are Free
Changed your mind? Up to 10% changes in source content are free of cost
FILE CAPABILITIES AND FORMATS
Milestoneloc produces high-quality localization for online and interactive content, scripts, assessments and quizzes, multilingual content synchronization, course publishing, graphics localization, extensive writing, and all kinds of file formats.
Adobe Captivate
.cp .cptx
Articulate Studio
.pptx, .eng, .quiz
Our Professional E Learning Translators
Native Bi-Lingual Speakers
Subject Matter Experts in 30+ Fields
9 Years Average Experience
2,200,000 Words Translated on Average
Handpicked professionals with Eye for Detail
Got questions related to our professional translation services?
Get in Touch.
Our team is ready to help you with your translation needs.
Get an Instant Quote
The easy way to get your e-Learning documents translated fast.
Submit your document or file, and get a quote in just a few hours!