Japanese 
to

English

translation
Translate and adapt your content from Japanese to English.
Fast, focused, and accurate services.
Prices start at $0.05 per character
Why Your Business Needs Japanese Translation Services
Japan is the 3rd largest economy in the world, making it a major trade partner and an attractive destination for foreign investment. It also wields significant soft power with its export of Japanese comic books (manga) and video games. As a top exporter of automobiles, computers, and electronics, almost 20% of Japan's GDP comes from exports.
To be successful in Japan, businesses must do business in Japanese. Less than 20% of the population can communicate in English and the language of business is Japanese. Businesses must translate communications, RFPs, legal documents, websites, and marketing material in Japanese. Companies trading with The Land of the Rising Sun must seek Japanese to English translation service and professional interpretation services.
The increasing popularity of Japanese culture has impacted other cultures, the need for expert Japanese translation goes beyond business transactions. English-speaking readers of the Japanese comic book (manga) often seek an easy and accessible Japanese translation service for their questions, comments, and other communications to other Japanese manga writers and readers.
100% human Japanese Translation Services
When you need culturally relevant translations to capture the essence and intent of a message, human translations are necessary.
Anyone who works in Japan will tell you, subtlety and nonverbal gestures in Japan are extremely important. The context in which they speak is more important than the literal meaning of their words, so in order to receive your message correctly, you need a professional Japanese translation company to assist you.
We provide world-class Japanese translator service & interpreters who are native language experts.
Our Japanese linguists ensure that every nuance is captured to deliver a high quality translation.
Professional Japanese Translation Agency
A mistranslation can cost your company millions of dollars. Or, in Japan, hundreds of millions of yen.
So when it comes translation services in japan, you need to make sure a company has perfect systems in place to guarantee quality.
Using a professional agency instead of a freelancer gives you access to the latest translation technology, a pool of linguists that experts in different domains and a partner that is familiar with your business.
At Milestone Localization, we are meticulous about quality. We have a perfect workflow with quality checks at every stage to ensure a perfect translation. Partner with us for your Japenese language requirements.
Why our Japanese Translation services?
Get Instant Quote
Experience our commitment to deadlines even before our expert team start translating your project
99.9% Accuracy and Top Quality
We use the best linguists and latest technology to ensure translation quality
On Time Delivery- Every Time
We promise to deliver on time. Get 10% off each day delayed if we can't keep our promise
Up to 10% Changes Are Free
Changed your mind? Up to 10% changes in source content are free of cost
Milestone Localization is certified by the International Organization for Standardization (ISO) for having in place strong security of information and quality management systems for "End to end translation and localization services."
We consider the ISO 17100 certification important and demonstrate our commitment to the needs of our customers worldwide. 
Our Translation Services in Japanese
Japanese Translation of Documents
Transcription to and from Japanese
Interpretation to and from Japanese
Japanese Data Collection and Translation for ML
Japanese Editing and Proofreading
Japanese Voiceovers and Subtitling
App and Software Localization for Japan
Japanese Website Localization
Japanese Desktop Publishing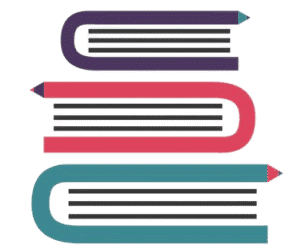 Japanese Book translation
Translate your books from Japanese to English to reach millions of new readers.
We translate textbooks, biographies, manuals, and fiction books in English and Japanese.
Japanese Legal Translation service
Are you looking for translating your legal documents from Japanese to English or vice versa? You are in the right place for the 100% accurate Japanese legal translation within your budget.
We translate certificates, contracts, licenses, permits, patents, service agreements and trademarks, and more. Milestone Localization uses only professional native Japanese linguists with legal experience to produce top quality, error-free translations.
Japanese-English translation for Corporate documents
Are you looking for a reliable language service for your corporate document translation needs between English and Japanese?
We have expert linguists to translate corporate emails, presentations, reports, RFPs, invoices and other corporate documents.
Japanese ECOMMERCE

TRANSLATION 
66% of online buyers won't purchase from eCommerce websites that are only in English.
If your eCommerce product descriptions are only in English, then you're losing out huge traffic to your eCommerce website and global customers.
Milestone Localization uses only professional native linguists for Japanese eCommerce translation with product experience to produce top quality, error-free translations, and helps you engage global buyers.
Japanese ELearning translation services
E-learning takes teaching beyond traditional classrooms, creating a path to flexible, self-reliant, and flexible learning. 
It makes courses accessible to students and employees around the world.
Our best japanese english translator work on courses so they resonate with local learners.
japanese language translation

for every industry
eCommerce
Translation of product descriptions, user reviews, keywords, branding and customer support.
SEO, Marketing
International keyword research, creation of culturally relevant content and localization of media.
eLearning
Subtitling, voiceovers, dubbing, and transcription of eLearning training videos.
Software & Apps
Translation and localization of content and graphics. Formatting of new layouts.
Legal
Translation of argeements, contracts, patents, trademarks, copywrites and licenses.
Our accurate Japanese translators
Native Bi-Lingual Speakers
Subject Matter Experts in 30+ Fields
9 Years Average Experience
2,200,000 Words Translated on Average
Handpicked professionals with Eye for Detail
Upload Project
Upload the files you need translated with instructions
Get a Quote
Get a quote in 4 hours or less
Confirm Details
Tell us your file delivery format, target audience and deadline
File Delivery
Translated files are delivered on time with top quality in the format requested
order
best japanese to english translation

online
Translation by Native Linguist + Review

Ideal for internal communications, email, product descriptions, social media posts, customer reviews, listicles

Automated ordering, fast and efficient delivery
Translation by Native Subject Matter Experts+ Proofreading

Ideal for presentations, reports, legal documents, blog posts, opinion pieces

Content is transcreated and adapted to match tone and intent
Translation, Editing and Proofreading + DTP

Ideal for websites, apps, annual reports, marketing campaigns, patents, manuals

We carefully analyze your requirements and create a custom solution
Pricing and Billing available in INR, GBP, EUR and USD
Other supported languages …