Globalize your online store with
Ecommerce
Translation services
Expand your business to 200+ global markets and increase your cross-border sales with accurate eCommerce translations in 70+ languages.
Globalize your online store with
Ecommerce
Translation services
Expand your business to 200+ global markets and increase your cross-border sales with accurate eCommerce translations in 70+ languages.
Attract Local Buyers Globally 
International buyers can find your website and order your products from any part of the world. Profitable eCommerce companies recognize this and build their global footprints by making their store available in all major languages.
By translating product descriptions, customer reviews, delivery and payment information and customer communications, you can engage global buyers and expand your footprint.
Our eCommerce translation services are always done by native linguists with expertise in retail, marketing and online commerce.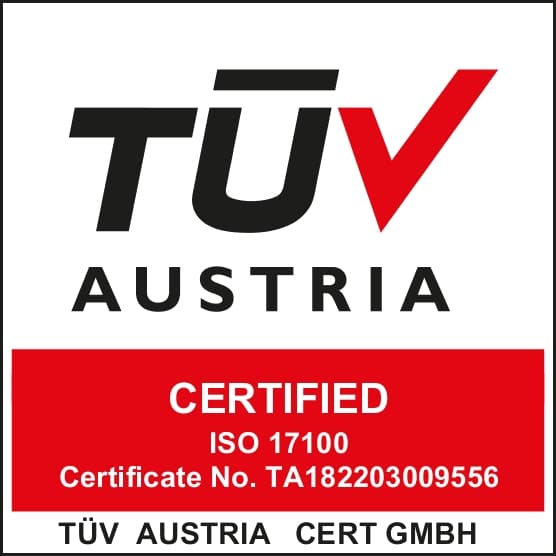 ISO 17100:2015 Certified Agency

Localizing Every Aspect Of Your Store
Product Title & Description
We translate your product title and description so global buyers can understand the measurements, colours and features in their native language. 
Pricing & Currency
Customers are far more likely to make a purchase when prices are in the local currency.  It is crucial to offer local payment options which allow for a quick checkout & reduce cart abandonment.
Store Branding
Consistent messaging and brand tone across your global helps strengthen the sense of a community or connectedness among customers and increases brand loyalty.
SEO & Marketing
SEO & marketing is critical for getting people on your site. Right usage of keywords and marketing strategy can make your store more visible to potential customers in global markets.
Product User Reviews
Customer reviews play a big role in buyer confidence and driving sales. They should be translated so customers in everywhere can read reviews and make buying decisions.
Customer Support
Good customer service is key to building an ongoing relationship with repeat customers. Besides helping them complete their purchase, customer support in the user's native language makes buyers feel valued.
CMS COnnectors and custom API's for
continuous localization
We can connect with your CMS with custom connectors for automated and continuous localization.
If you've built on a custom platform, we can develop custom API's to seamlessly integrate with our translation systems.
Ecommerce App Translation for a Seamless Experience
The fastest digital transformation of the world is taking place due to the mobile revolution. Studies show that today 70% of all digital content is generated by mobile devices and 80% of all digital content is consumed on mobile devices.
For eCommerce, most product descriptions and user reviews are created and read on mobile devices. The majority of orders are placed on handheld devices.
For large-scale e-commerce translations, desktop-only translation solutions are not enough to meet the requirements. That's why Milestone Localization's all-in-one translation solution provides e-commerce app translation, mobile site and website translations.
Ecommerce Translation Services
For Any Industry
We understand your need for translating your online store with the best linguistic quality, while achieving cost savings and attaining speed.
The aim of every piece of content on your site is to build buyer confidence and increase sales. Our translation will reflect this.
Milestone Localization uses only professional native linguists with e-commerce and marketing experience to produce top-quality, error-free translations that resonate with local audiences.
Simply submit your e-Commerce website URL on our contact form to receive a quote within minutes. Upon your approval, e-Commerce translation gets started immediately.
98% OF OUR CLIENTS SAY THEY WOULD RECOMMEND OUR SERVICES TO A COLLEAGUE
"When it comes to Translation Services, there are a number of companies that talk a good game, but Vinit and his team from Milestone Localization make it happen! They have facilitated Central Test to advance on projects effortlessly and on time while providing quality services. They take this further by accepting and implementing recommendations whilst upholding a personal connection with us." 

"We have been working with Milestone Localization for over a year now and the experience has been great. The team is prompt in delivering the final content, extremely understanding & supportive in accommodating last-minute changes, and always eager to suggest improvements. It's a pleasure working with them." 

"I would like to take this opportunity for thanking your entire team for a great turnaround without compromising quality on the recent B

ranchx

project. Your team's dedication and hard work on the project despite the multiple iterations requested is commendable without which we would not have completed the project on time. Thank you again for the extraordinary support and looking forward to working with your team in the future."

Get Your Localized e-Commerce Store Audited
An e-Commerce store's highest priority is to get more sales from people across the globe.
But what happens if your users find difficulty in reading the product content due to inaccurate translations? Store owners often ignore translating their website or use machine translation services which usually leave out critical details.
Our expert human linguists audit your e-commerce website to see if it can be understood by a local. We use our comprehensive localization checklist to ensure that global users are getting a good experience with your localized e-commerce store.
Get an Instant Quote
Experience our commitment to deadlines even before we start your project
99.9% Accuracy and Top Quality
We use the best linguists and latest technology to ensure translation quality
On Time Delivery- Every Time
We promise to deliver on time. Get 10% off each day delayed if we can't keep our promise
More On Translation & Localization
This guide is designed to help you transform your online store forcross-border eCommerce. Ecommerce has seen significant growth during the pandemic. In fact, it is one of the few sectors that benefited from the long lockdowns. Most countries around...
read more
Go global with e-commerce localization
Get a free consultation on any questions you have related to translation & localization services.
Fill out the form and our team of experts will get in touch with you soon.
FAQS ON E-COMMERCE TRANSLATION SERVICES
How much do eCommerce translation services cost?
The cost of eCommerce translation varies according to the word count, domain, language pair, and other project specifications. Get in touch to get a free quotation for your project.
What does your eCommerce localization service include?
We translate product titles and descriptions, reviews, pricing and currency, SEO and marketing, customer support and store branding.
Do you provide translations for ecommerce apps?
Yes, Milestone Localization provides translation & localization for ecommerce apps. 
Can you audit our localized eCommerce store?
Yes, our expert translators can review your localized eCommerce store to make sure it is appropriate according to the language and culture of the market.
Do you provide continuous localization for ecommerce stores?
Yes. We can integrate with your systems for automated and continuous website and app localization. We have ready-to-use connectors for Mageento, Shopify, WordPress and many other eCommerce platforms.