Fondly addressed as the Silicon Valley of India, Bangalore is the capital of the Indian state of Karnataka. Recognized as the most multilingual district in India, a total of 107 languages are spoken in Bangalore.
A 2021 analysis of the 2011 census by two academics – Shamika Ravi and Mudit Kapoor showed that the city speaks 22 scheduled and 84 non-scheduled languages. Many believe that one of the crucial reasons for this cultural diversity is the IT boom. It is what turned Bangalore into the mecca of job opportunities and had people rush in from far and wide.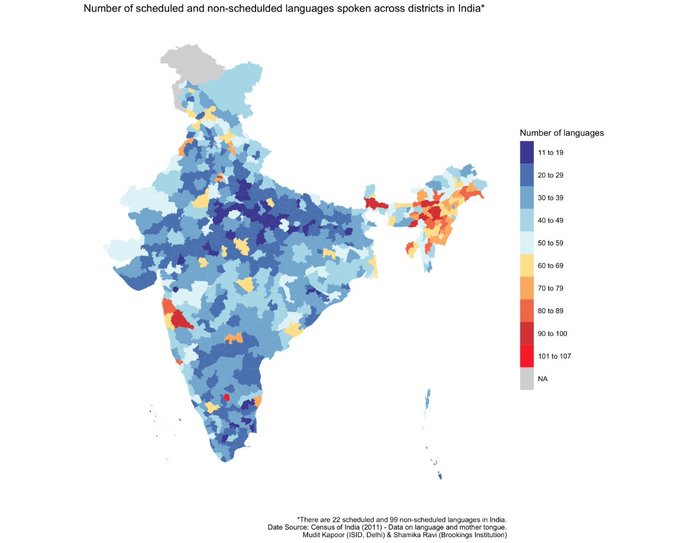 And as people from all corners of India found their way into Bangalore, they infused the city with their language, culture, food, and traditions. And that has shaped Bangalore into what it is today – a multilingual urban settlement with rich cultural diversity.
The languages spoken in Bangalore include Telugu, Urdu, Marathi, Tamil, Malayalam, Konkani, Hindi, Bengali, English, and French. This linguistic diversity in the city is a great opportunity for any translation company in Bangalore.
Also Read: Do These 10 English Words Have a Hindi Translation?
Looking For Translation Services In Bengaluru?
Milestone helps you seamlessly translate content & localize your website, products, and services for more reach, better conversions, and greater sales.
Exploring Bangalore's Language Diversity
Among all the languages spoken in Bangalore, Kannada is the most popular. Kannada is the mother tongue of almost 45% of Bangaloreans. It is perhaps the most important and the most spoken language in Bangalore.
Tamil holds the 2nd position at 15.2%. And the third most spoken language in Bangalore is Telugu at 14%. The next common language is English. While a majority of the younger generation of the city speak English, it is also the official language of communication in many places.
About 12% of the population speaks Urdu, making it the 4th most spoken language and Hindi stands at 6% in garden city.
Also Read: Hindi vs Urdu: What's The Difference?
One can experience Bangalore's language diversity first-hand while traveling in public transport. The best example is the BMTC buses that travel to and from the Kempegowda airport.
It is not surprising to find people not only from all corners of India but also from around the world sitting and conversing in different languages. From Pashto and Nicobarese to Japanese and French – you name it, and I kid you not, you'll find someone speaking it.
As someone who hails from Bengal and has lived in Bangalore for over 5 years, I have been privy to such experiences more than once. And to be honest, it has made me love and appreciates this beautiful city even more!
After all, how often do you find people speaking different languages from different cultures, traditions, food preferences, lifestyles, and religions living together in harmony!
Languages Spoken in Bangalore
As mentioned earlier, the migration of people from across India to the city started with the IT boom. The huge supply of jobs attracted several people, who came and decided to stay back and call this place, home.
Thus, today, while Bangalore has retained its Kannadiga heritage, it has also embraced other cultures and languages with open arms. The percentage of languages spoken in Bangalore, according to the analysis of the 2011 census, is as follows:
Kannada: 44.62%
Tamil: 15%
Telegu: 14%
Urdu: 12%
Hindi: 6%
Malayalam: 3%
Marathi: 2%
Bengali: 0.6%
Konkani: 0.6%
Odiya: 0.55%
Other languages spoken in Bangalore include Wancho, Pochury, Sangtam, etc., but the number of speakers is very few.
Also Read: Hinglish- A Report on Usage and Popularity in India
The Most Spoken Language in Bangalore And Karnataka
Undoubtedly, the most spoken language in Bangalore and the state is Kannada. Besides being the mother tongue of the majority of the population, it is also the state's official language.
Other than the primary administrative language, locals also use Kannada for informal discussions. The language is also used in movies, plays, songs, and the media.
Thanks to technology, even non-Kannada speakers can now learn and speak the language! In fact, most people who moved to Bangalore for work or study have picked up certain words and phrases that help them communicate with locals easily.
Examples include words like "swalpa," "gothilla," "enjoy maadi," "howda?," "illa," etc. Some non-Kannadigas, who speak other languages spoken in Bangalore, can also speak fluent Kannada after spending years living in this multilingual city!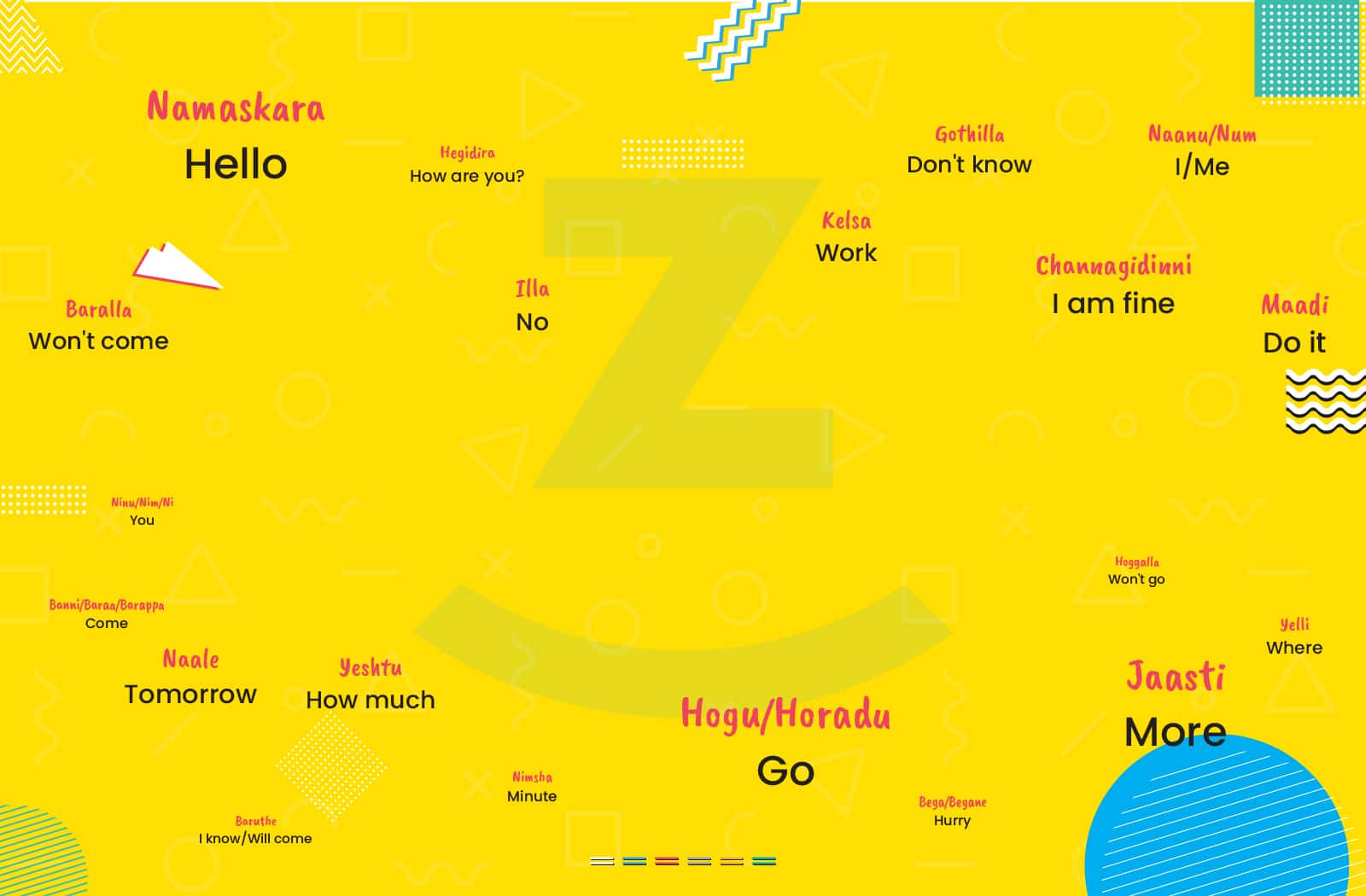 Language Laws In Bangalore
In 2008, rules framed under the Karnataka Shops and Commercial Establishments (Amendment) stated that Kannada should have prominence on a name board of a business establishment. It also added that a fine would be imposed if any business failed to comply.
But in 2009, Vodafone Essar South challenged these rules in the Karnataka High Court.
And the judgment by Justice Subhash B Adi said, "The state in a hurry to make a Kannada display board on the establishment has substituted Rule 24-A by amendment, State cannot ignore its limitation.
Under the guise of delegated legislative power, State cannot traverse beyond its limits of delegation nor frame such rule which was not even contemplated under the provisions of the Act."
LOOKING FOR TRANSLATION SERVICES IN BANGALORE?
Milestone Localization provides professional translation and localization in 70+ languages. Get in touch for professional translation services.
However, ever since the State of Karnataka Vs. Vodafone Essar South Ltd. case, the state has been trying to frame new laws without much success.
Nevertheless, the Kannada Development Authority had been pushing for a 60:40 ratio of Kannada to a secondary language on all signboards in the city, which led to BBMP (Bruhat Bengaluru Mahanagara Palike) to frame 'BBMP Outdoor Signage and Public Messaging Bye-laws 2018'.
Kannada is the most spoken language in Bangalore, the order issued by BBMP Commissioner B.H. Anil Kumar stated that 60% of the signage should be in Kannada and would be applicable from 1st November 2019.
While most signages are mostly in both Kannada and English in the city, the bye-law stated that each property is allowed to display a maximum of ten units of information in the ratio of 60:40 of Kannada language: secondary language.
Kannada and English continue to be the two official languages that are used in courts, for public communication, and on signboards across the city.
However, certain metro rail stations that used three languages – Kannada, English, and Hindi in their signs, were met with strong opposition by ministers and activists alike.
But the Commissioner of Bangalore Metro Rail Corporation Ltd. had said in his statement that since the metro building costs were co-financed by the center and the state, they had no choice but to use Hindi on the signboards.
Also Read: Hindi Idioms and Phrases That Can't be Translated
These are issues that continue to plague the city, but the people have now learned to live with them.
Bangalore Population by Language – The Road Ahead
The recent elections saw the political parties release their manifestos in five languages – Kannada, Telugu, Tamil, English, and Hindi. The parties also got actors from different backgrounds to campaign for their candidates in various wards.
For example, a Tamil actor in a Tamil-dominated area, so on and so forth. The reason for this is all political parties believe that even though Kannada is the most spoken language in Bangalore, the different linguistic groups will have a significant impact on the elections.
The last two decades have seen Bangalore turn into a dream destination for students and working professionals alike. This has led to the establishment of numerous foreign language institutions across the city for students, while recruiters have leveraged the availability of the vast multilingual, skilled resources.
Also, with several corporate and government initiatives getting launched in the city, the supply of jobs is only bound to increase. There is a whopping demand for skilled resources with language competencies, which will only lead to the migration of more people from across the country who will add on to the different languages spoken in Bangalore.
How can Milestone Localization help?
Since a lot of languages are spoken in Bangalore, it has witnessed a great demand for content in different languages – both Indian and foreign. This has led to the growth of translation and localization companies that have found both clients and resources in the city.
Also Read: 7 Reasons To Work With a Translation Company on Your Next Project
Milestone Localization is one of the many localization companies in Bangalore that has been helping organizations across the country and the world translate and localizes content. With a diverse multilingual team and over 25 years of experience, we have worked with 70+ languages to help businesses communicate across cultures.
Click here to get a quote, learn more about us, or read what our clients have to say about our services.
Also Read: Top 10 Translation Companies in India
LOOKING FOR TRANSLATION SERVICES IN BANGALORE?
Milestone Localization provides professional translation and localization in 70+ languages. Get in touch for professional translation services.