Localization Services For Global Businesses
Reach your audiences across the globe with our localization services in 70+ languages
Website
Our expert translators can localize your blogs, product and service pages, reviews, case studies, reports, multimedia, multilingual SEO and more in the language of your choice. We ensure that your content is linguistically accurate and culturally appropriate in a way your audience feels it was crafted just for them.
Software
Our SaaS localization services include UI and multimedia localization, SaaS text translation, translation of marketing materials, compliance documents and more. We also provide custom APIs and can integrate with your systems for continuous localization ensuring your software application is up-to-date.
Game
With our game localization services, you can reach gamers across the globe in their language and offer them a personalized experience. Our services include UI and character localization, translation of video games, iGaming, game instructions, marketing materials, compliance documents and more.
App
Our app localization services include translating in-app texts, metadata and marketing content. We localize multimedia and UI along with multilingual app store optimization to ensure your app is ready for a successful launch. We work with you to understand your target audience and ensure your app is culturally adapted and effectively localized.
eCommerce
We can localize every aspect of your eCommerce store, such as product descriptions, user reviews, pricing & currency, SEO & marketing, customer support and more, to ensure you can reach buyers from across the globe. Our services are specifically tailored to meet your business needs so you can provide a personalized experience for your customers.
eLearning
With our eLearning services, you can localize your training videos, guides, PDFs, marketing materials and more so that you can make your content accessible to learners across the globe. We understand the importance of effective communication in the eLearning industry and provide specialized services to ensure your content is culturally appropriate.
Analysis
of the files and client requirements
Pre-processing
to extract the text for translation process
Translation & transcreation
by native translators with subject matter expertise
Multimedia localization
of images, visuals, graphics, videos & more
Localization testing
for functional & linguistic accuracy
Choose from 70+ languages
Chinese Language Services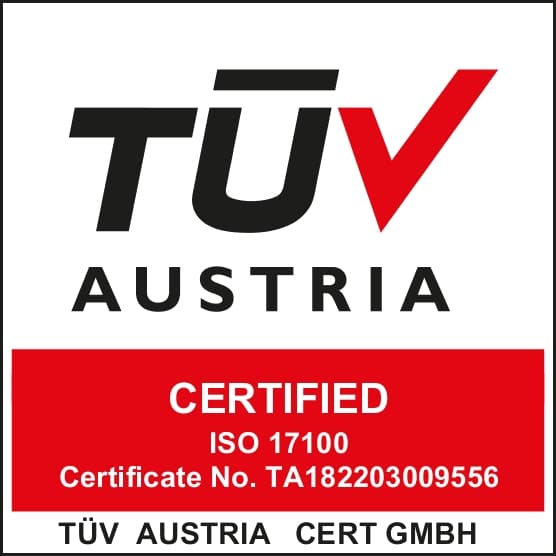 Milestone Localization is certified by the International Organization for Standardization (ISO) for having in place strong security of information and quality management systems for "End to end translation and localization services."
We consider the ISO 17100 certification important and demonstrate our commitment to the needs of our customers worldwide.
98% OF OUR CLIENTS SAY THEY WOULD RECOMMEND OUR SERVICES TO A COLLEAGUE
"When it comes to Translation Services, there are a number of companies that talk a good game, but Vinit and his team from Milestone Localization make it happen! They have facilitated Central Test to advance on projects effortlessly and on time while providing quality services. They take this further by accepting and implementing recommendations whilst upholding a personal connection with us." 

"We have been working with Milestone Localization for over a year now and the experience has been great. The team is prompt in delivering the final content, extremely understanding & supportive in accommodating last-minute changes, and always eager to suggest improvements. It's a pleasure working with them." 

"I would like to take this opportunity for thanking your entire team for a great turnaround without compromising quality on the recent B

ranchx

project. Your team's dedication and hard work on the project despite the multiple iterations requested is commendable without which we would not have completed the project on time. Thank you again for the extraordinary support and looking forward to working with your team in the future."

Our services go beyond just translations
Transcreation
We translate your text to match context, tone and intent so that your message resonates with your target audience
Multimedia
We localize images, icons and videos so that even across continents, customers will understand the goals, vision and benefits of your products
Market Research
With 150+ languages, it can be difficult to decide which ones to translate into. We help you narrow down your search with data-backed advice
Keyword Research
We can handle multilingual keyword research to help potential customers in new markets discover your website or app
Linguistic Testing
We proofread and test to ensure that all language rules are followed and that the content flows in a natural and meaningful way
Consistency
We maintain style guides and translation memory for each customer to ensure a consistent brand voice and vision across languages
Get an Instant Quote
Experience our commitment to deadlines even before we start your project
99.9% Accuracy and Top Quality
We use the best linguists and latest technology to ensure translation quality
On Time Delivery- Every Time
We promise to deliver on time. Get 10% off each day delayed if we can't keep our promise
PARTNER WITH US ON YOUR LOCALIZATION PROJECT
Our team is ready to help you with your localization needs
FAQS ON LOCALIZATION SERVICES
What does your localization services include?
We localize websites, apps, software, games, eCommerce and more into 70+ languages and support all file formats for translation. If you have specific needs for your project, get in touch with our team, and we will assist you further.
How much do professional localization services cost?
The cost of localization differs according to the word count, type of document, domain, language pair, and turnaround. Get in touch to get a free quotation for your project.
What is your turnaround time?
Turnaround time varies depending on the file format, length, and domain. We can provide you with a timeline after a quick analysis. If you need your translations to be delivered urgently or sooner than the actual time frame, communicate the same with our team.
What languages do you support?
We support 70+ global languages. You can find a list here
We work with native linguists around the world to provide reliable, culturally relevant translations.
How do you maintain the confidentiality of the data?
Maintaining confidentiality of the data is of utmost priority to us. We use the latest technology, strict non-disclosure agreements and conduct regular audits to ensure confidentiality and data security.