The manufacturing industry is among the biggest global industries, with various parts and materials being sourced from all over the world.
What's more, the production is usually designed, manufactured, and finally sold on the global market, while international talents are the driving force behind all these processes.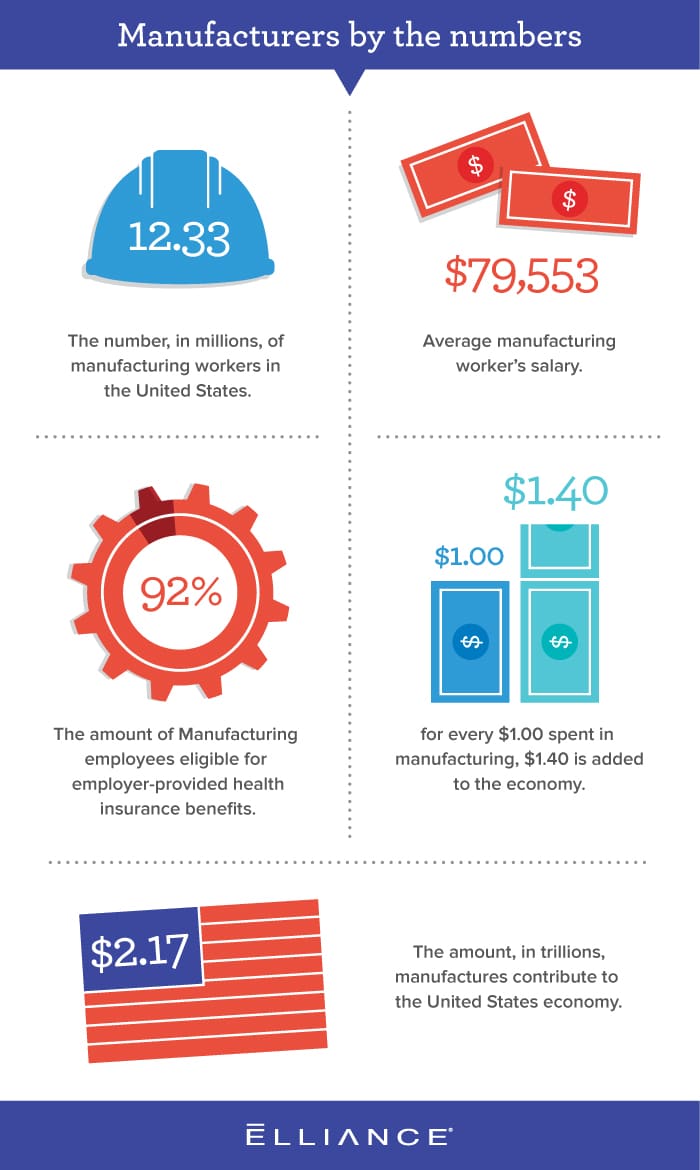 Manufacturing translation plays a key role in every stage and process in the manufacturing industry, enabling better communication between all parties involved.
Manufacturing translation is crucial for any company that is operating on a global scale. In other words, if a company has international stakeholders, manufacturing translation is a must.
What is manufacturing translation?
Manufacturing translation is a language service that aims to resolve language barriers at every step of the production, transportation, and marketing processes in the manufacturing industry.
Indeed, manufacturing translation covers every stage of the product life cycle – from product design to production, marketing strategy and post-sale customer support.
Only in this way can international companies ensure better-quality products, a more effective marketing strategy, and better customer satisfaction in all target locales.
The most common types of manufacturing translation include documents such as:
Here are some examples of the most common types of manufacturing translations:
Manufacturing processes
Training material
User manuals
Technical documents
Marketing material
Design schematics
Legal documentation
Product descriptions
Operating instructions
If you want to get better acquainted with manufacturing translation services, this is the right place!
In the following blog, you can learn more about the importance and types of manufacturing translation, as well as about the challenges, benefits, and best practices.
Are you looking for a reliable translation company?
Milestone helps you seamlessly translate content & localize your website, products, services, and more in 70+ languages. 
Why is manufacturing translation needed?
In today's globalized and interconnected world, language services have become the main tool to support communication in our multilingual global society. This is especially true for international companies.
The manufacturing industry is among the domains that successfully utilize translation services to take advantage of the various growth opportunities offered by the global market.
Globalization, technological breakthroughs, and short product cycles are the main factors that make translation an important part of every international business in the manufacturing industry.
If we take the main components of the supply chain—planning, information, source, inventory, production, location, transportation, and the return of goods—it would be fair to claim that translation is needed in each one of them.
The manufacturing industry is currently being transformed, and translation is the only tool that can be advantageous in an interconnected world without borders.
In addition, the manufacturing industry is currently dominated by a ceaseless flow of information. This in turn means that big factories, unlimited resources, and a huge capital would not be enough in the face of success.
Staying abreast with all the newest developments in the production and marketing processes and, most importantly, ensuring that this information is available to all international stakeholders, such as employees, investors, customers, national governments, regulatory authorities, etc., is essential for global success.
Also read: 11 Elements To Consider For A Successful Localization Strategy
Types of manufacturing translation
When it comes to manufacturing translation, many overlook how diverse it is.
While every translation project requires a wide range of expertise in the working languages and the specific domain, manufacturing translation is much more complex.
Manufacturing translation covers a wide variety of documents and materials, such as:
Safety materials and data sheets
Product labelling, specifications, and descriptions
Patents and patent applications
Maintenance and policy manuals
Marketing materials (i.e. websites, brochures, and product catalogues)
User and operating instructions
Packaging
Catalogues
Training materials
User manuals, installation and operator manuals
Legal and regulatory documentation, etc.
While all of these are relevant to the manufacturing domain, not all of them have the same purpose. Indeed, each one of them is intended for a different target group and thus, fulfils a different purpose.
Therefore, the translation process, as well as the translator's expertise required, varies from one material to the next.
Also read: Top Qualities Of A Good Translation
Challenges in manufacturing translation
Manufacturing translation, like any other type of translation, has its pitfalls and challenges. Being aware of them can help you prepare better.
This, in turn, can help you find solutions faster or even avoid them altogether.
Specific expertise and precision
Translation projects related to the manufacturing sphere require a team of well-trained and experienced professionals who possess in-depth knowledge of the technical language and industry-specific terminology.
What's more, translators often cooperate with subject-matter experts to ensure high-quality end translations.
Indeed, even the tiniest of inaccuracies can lead to costly and even dangerous errors or even potential legal issues.
Thus, finding the right team for your project is crucial. It is always advisable to look for a professional language service provider who can ensure well-trained professionals who are also native speakers of the working languages.
Machine translation
Manufacturing translation can be a costly investment. On top of that, some projects, depending on their complexity and scope, can take quite a while to be translated and localized.
This is why clients often opt for machine translation as a cheaper and faster option.
While machine translation can be used for some types of manufacturing translation, there are certain limitations one should always keep in mind.
For example, when it comes to accuracy, machine translation engines cannot be trusted entirely. Since machine translation engines cannot consider the context of the text, there is no guarantee that the end translation will contain the right technical terms and language.
Machine translation post-editing, however, is a suitable option for more technical and straightforward texts. The MT output is edited by a professional translator, who corrects any inaccuracies or errors.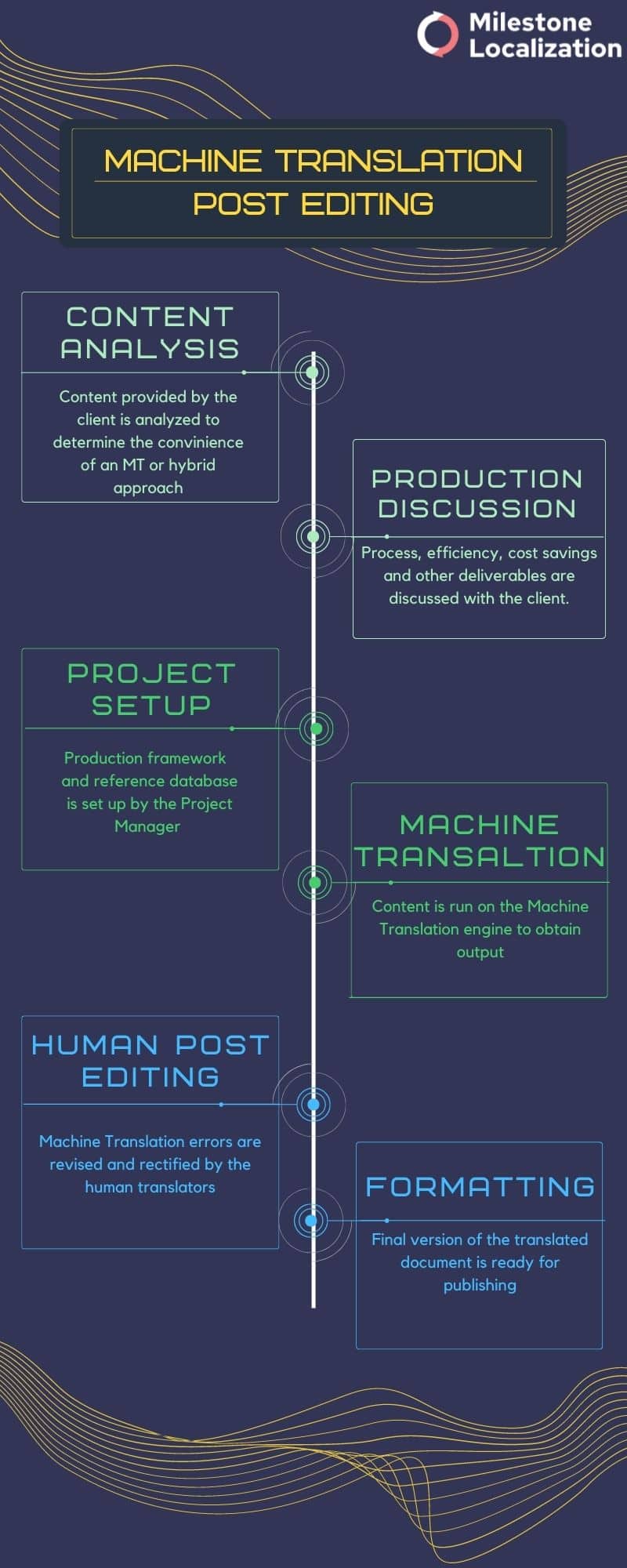 Also read: Pros & Cons Of Using Google Translate For Business
Legal translation
While legal translation is often considered a separate type of translation, it is an integral part of manufacturing translation.
Legal documents, such as contracts, official business letters, regulations, etc. are very common in the manufacturing sphere.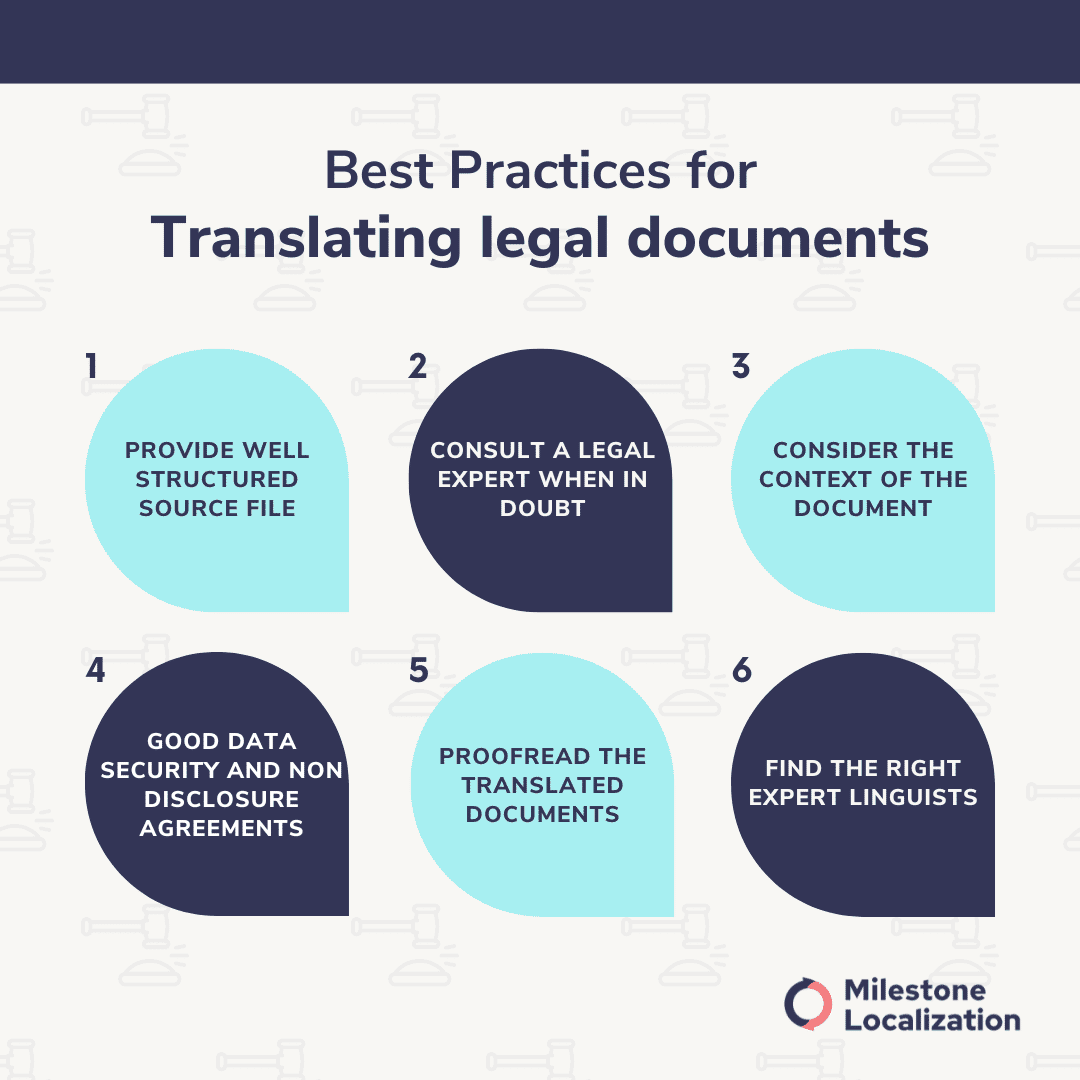 Indeed, translation for the manufacturing industry is a complex process which often involves legal translation. This in turn ensures that all legal requirements and policies are translated and preserved properly.
Legal translation is essential in helping companies navigate and adapt to the legal requirements of each target locale. Needless to say, compliance with local and international laws can ensure a smooth and speedy manufacturing process.
Also read: Legal Translation: Importance, Challenges & Best Practices
Benefits of manufacturing translation
Reach your international stakeholders
Manufacturing translation can help you reach your international stakeholders, regardless of their native language and locations.
Providing your international employees with manuals and instructions, translated into their native language and adapted to their own culture, can be greatly beneficial to the efficiency of the production process.
When working with foreign suppliers, manufacturing translation can help you communicate better with them to provide you with the needed materials. Business deals, on the other hand, can be much more relaxed and straightforward with the help of translation.
Manufacturing translation is the best tool for any international company, which wants to establish effective and open communication with all of its stakeholders.
Also read: Are Translation APIs & Connectors The Right Choice For Your Business?
Better employee training and employee safety
When it comes to going global, every company should strive to offer the same quality of their services or products regardless of the location. This is particularly true for the manufacturing industry where international companies have factories all over the world.
To ensure that all procedures are executed perfectly, training materials are needed for an effective learning process. Translating your training materials, on the other hand, is the best way to make sure that your international employees can comprehend all the information.
Learning in one's native language is the fastest and the most effective. What's more, any technical terms can be translated and thus, made clear to your employees.
The same holds for safety manuals. While the quality of the products is of utmost importance, your employees' safety is an aspect that should never be neglected.
Thus, it is advisable to offer translated safety manuals for your international employees.
Keep in mind that not translating your training and safety manuals might even have legal consequences if accidents happen due to misunderstandings. On top of that, in some countries, you might even be restricted from conducting the selling process if you do not provide your employees with translations of the safety and training materials.
Also read: Top 10 Translation Companies In India
Improve your customer satisfaction and user experience
Manufacturing translation can be extremely beneficial to improving the customer experience by reducing language barriers.
When you adapt your products to the language and culture of your target audience, you eliminate the risk of confusion. Indeed, with the help of manufacturing translation, you can make your products more easily accessible to any customer around the world.
What's more, in case of misunderstandings or problems, by providing customer support in the local language, customers are more likely to receive adequate help when needed. This in turn would result in higher customer satisfaction
It has been estimated that businesses lose as much as $62 billion annually due to unpleasant customer experiences. If you don't want to fall into these statistics, manufacturing translation seems like the perfect solution!
Establishing an international presence and increased revenue
Building a brand across multiple international markets requires the translation and localization of all branding and marketing material for each specific locale.
While translation can ensure that all the information is accurately transmitted into the target language, localization aids in the effective communication of the brand's aesthetics and values.
Manufacturing translation can help a company create and communicate its brand in a cohesive and easily recognizable manner around the world.
Establishing an international presence, on the other hand, can help you increase your overall revenue.
Also read: AI Language Translation: Can AI Replace Human Translators?
Get your manufacturing content translated by experts
We provide high-quality translations in Chinese, Japanese, Spanish and 70+ languages.
Best practices for translating manufacturing documents
Choose the right tools for your project
Choosing the right tools for your translation project can be greatly beneficial since it can reduce delivery times and costs.
Manufacturing translation often involves complex terminology and specific layout requirements. To ensure accuracy on all levels, one can use style guides, termbases, and translation memories.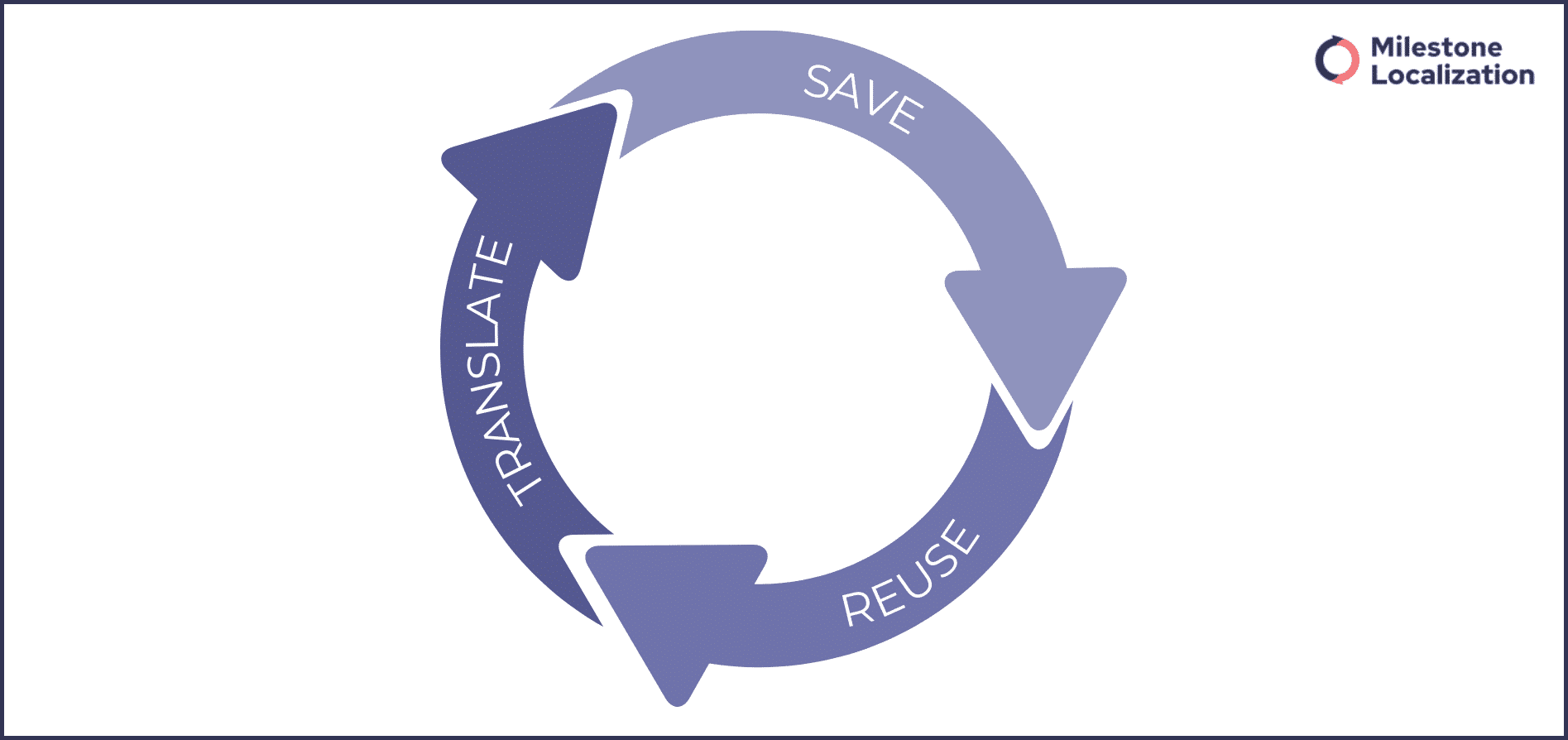 Such tools can help translators find solutions quickly and efficiently. What's more, they are not so hard to devise.
For example, to create a termbase or translation software, you can simply utilize old translations or texts.
Style guides are simply outlines of certain requirements, such as brand colours, fonts, tone of voice, etc.
Also read: Translation Memory : Everything You Need To Know
Create a plan for your translation project
When starting work on your manufacturing translation project, make sure you create an execution plan.
Make sure you allocate ample time for each step of the process. Leaving a buffer is always advisable since unexpected delays may occur.
While your plan should include exact deadlines, this is not enough to ensure a successful translation project. Make sure you consider other aspects, such as your budget.
Knowing ahead of time how much of an investment you are willing to make can help you determine the scope of your project. For instance, if you have a rather limited budget, you might focus on translating the most important pages on your websites into one or two new languages. As your revenue starts to grow, you can incorporate other languages.
Choose the right language service provider
The most common issues in manufacturing translation often boil down to accuracy. When the translation is not done by professional translators or, even worse, by machine translation engines such as Google Translate, errors are inevitable.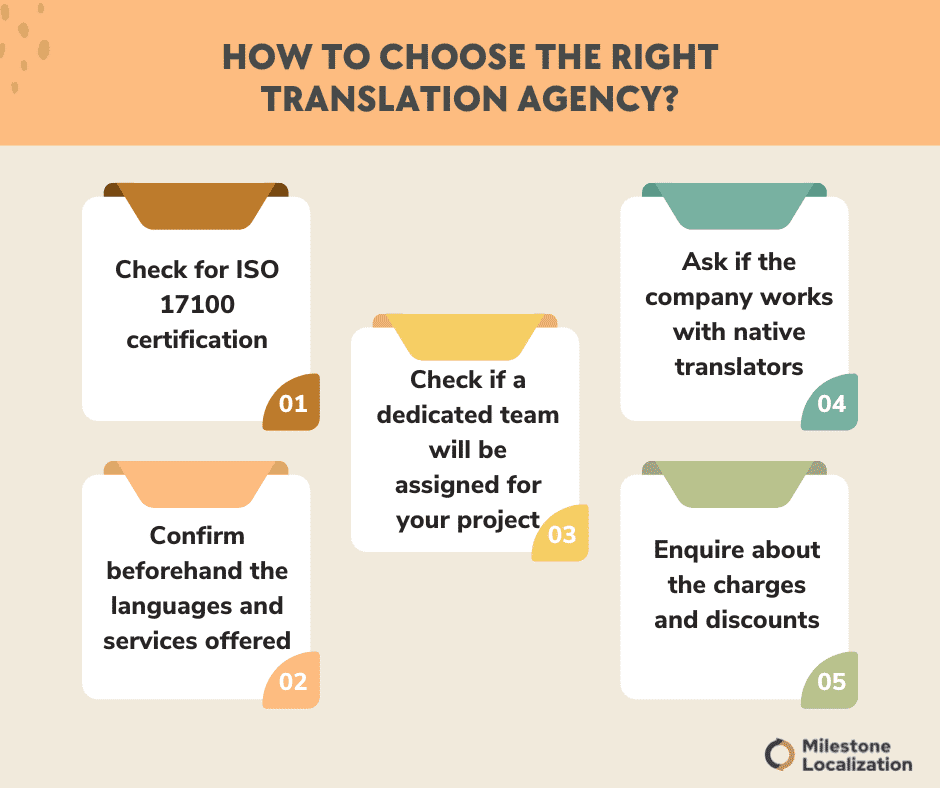 If you want to make sure that no mistranslations occur, then you need to look for a reliable language service provider.
Look for a partner who can offer you well-experienced professional translators in multiple languages who are specifically trained to deal with manufacturing translation. Only in this way can it be ensured that the end translation will contain no errors.
What's more, some translation projects require other specialists besides linguists, such as web developers, graphic designers, etc. Make sure you work with a language service provider that can offer you all the experts you need for your project.
Lastly, don't simply look for a translation company; look for a partner who will guide you along your translation and localization journey. Find a language service provider who is open to discussing your vision and helping you achieve it.
Also read: Localization & Translation Costs : Breakdown Of Factors Involved
Conclusion
Manufacturing translation is the perfect tool for every international company in the manufacturing industry.
This service can help you reach new markets and enable more efficient internal and external communication while also aiding you in the process of establishing a global presence on the international market.
Nevertheless, to reap all the benefits of manufacturing translation, one needs to find the right language service provider that can make their dreams a reality!
Partner with us for your translation project
Get your content translated by experienced native linguists with domain expertise in over 70 languages.