What's the point of translating your website if potential users in new markets can't find it? 
Multilingual SEO can help you get higher rankings in search engines so that new and current customers from all around the world can enjoy your content.
According to Statista, less than 26% of web users use English to search, read or write content. On the other hand, over 60% of all websites are in English. This means that a huge number of web users are underserved.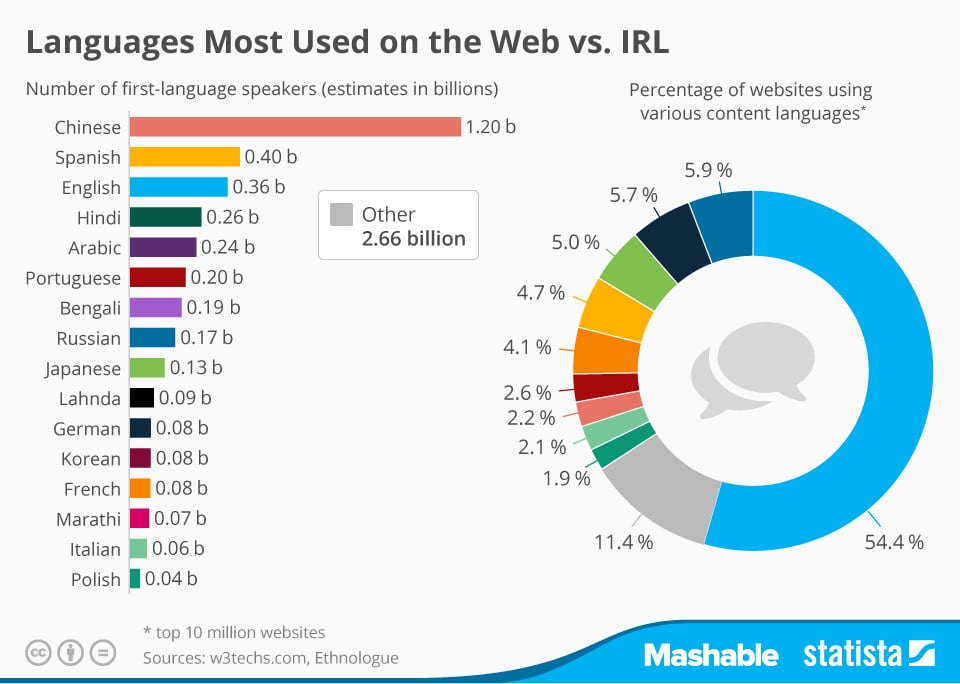 However, simply localizing your content will not be enough to reach new customers. This is where multilingual SEO comes in and can help you attract new audiences. 
What is multilingual SEO?
Multilingual SEO is the optimization of your website or app for different languages so that users can easily find it through organic search, regardless of their location, search engine, and language.  
Multilingual SEO is important for global business since it can provide content in different languages. Through multilingual SEO services, one can ensure that their content reaches the target audience.
Why do you need multilingual SEO?
English is indeed the primary language on the internet. However, you shouldn't forget that there are other languages too. This means that SEO optimization can help you reach the rest of the world!
What's more, even if your primary customer base is located in the US or any other English-speaking country, you will see that not all visitors to your website from the region are necessarily English speakers. Especially in the US, there are vast  Spanish- and Chinese-speaking communities, and you can immensely benefit from this if you decide to optimize your SEO strategy. 
Also read: The Prevalence of the Spanish Language Within the US
A ForexSuggest.com SEO case study with 41 languages has the following results:
435% organic traffic increase in six months

164% impression increase

157% Active Page Increase

58% New Query Count Increase

72% CTR Increase
Multilingual SEO is immensely beneficial if you want to acquire visibility across different languages and locations. Search Engines such as Google, Baidu, Yandex, or Bing utilize various indexing and ranking algorithms to "understand" the available content for different languages. Since multilingual websites can provide information for the same queries in different languages, they have more categorical quality and topical authority on various topics. 
What are the benefits of multilingual SEO?
Localizing your website well is the best way to connect to new customers and expand your reach. Multilingual SEO can bring on several perks in this regard:
By using multilingual SEO, you automatically gain a cutting edge against competitors in your industry. Multilingual SEO can help you target clients all over the world. As a result, you will attract more traffic to your website from different locations.

With multilingual SEO, you will make your website or app accessible to a wider audience, thus, attracting more traffic from all over the world and maximizing your long-term growth.

Providing information in the customers' local languages is vital for the success of any business. Indeed, multilingual SEO makes it easier for your international customers to find your services and products.  This, in turn, can lead to increased sales and bigger ROI.

Multilingual SEO is an important step if you want to go global. On the one hand, it's a sign to your competitors that you are willing to explore new demands of international customers

across the globe

. On the other, it shows customers that you care about them and are willing to put in the extra effort to cater to their needs.
Process of setting up a multilingual SEO strategy
Having an SEO strategy is critical if you want to reap all the benefits of multilingual SEO. To make this process much easier and less confusing, we have divided the whole process into several steps.
Do your research and make a plan
You should start by planning everything out so that you have a clear idea of what your end goal is. A good starting point is to make a thorough analysis of your website to identify all the locations from where the maximum of your website's traffic is coming. In this way, you will get an idea of the languages you should prioritize.
In addition, invest some time in researching possible target markets – what possibilities are there for your products, what are the future outlooks, and the shopping habits of the customers. Also, make sure you get to know the competition in these markets. This will help you with the localization of your content as well.  
Use dedicated URLs
Having dedicated URLs (e.g. www.website-url-de.com) with language indicators is very useful since it differentiates your pages from one another. Otherwise, Google might confuse your content for duplicates, and in turn, it might be difficult for the search engine to differentiate between the original and the copy. Eventually, this might negatively affect your ranking.
For instance, IKEA is a global company with a dedicated URL(ikea.com), and depending on the version of the website, there is a language indicator that indexes the language (and the target location, in some cases) of the page.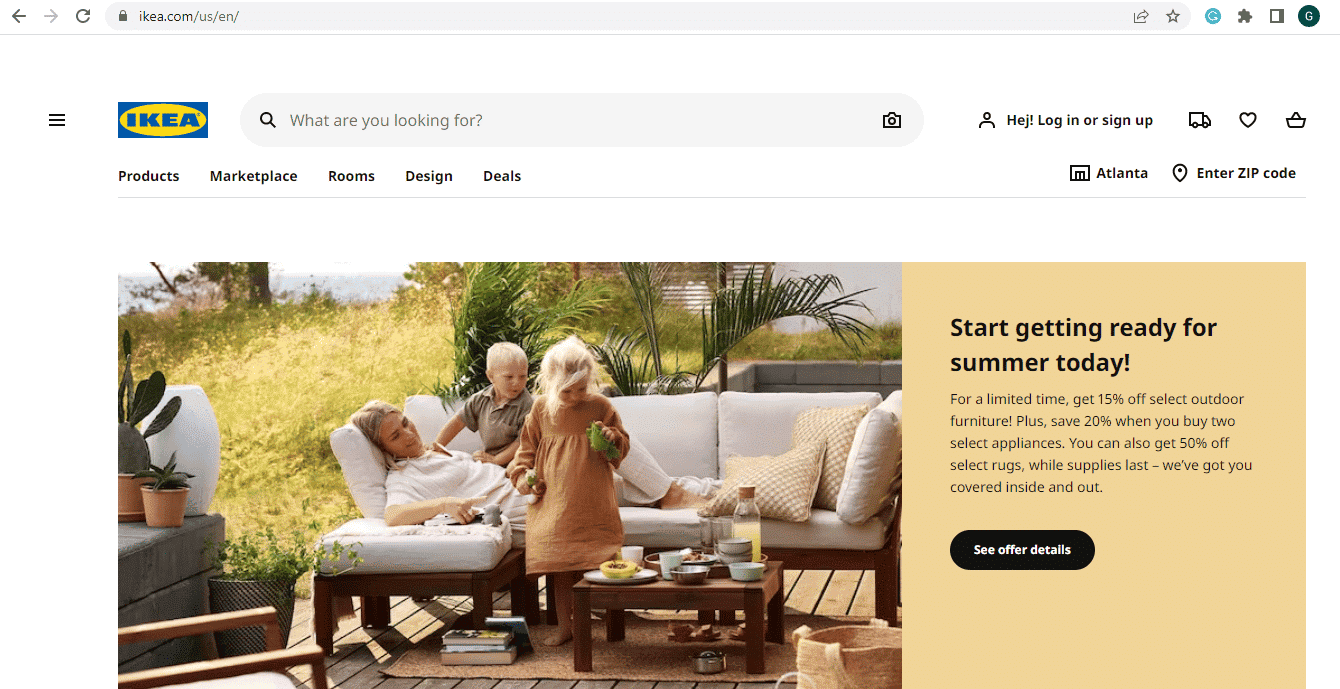 A dedicated URL for each language will help search engines to identify the languages of your content and redirect the right users to your website.
Use Hreflang
Once you have figured out your subdomain or subdirectory, you should make sure that you are using hreflang.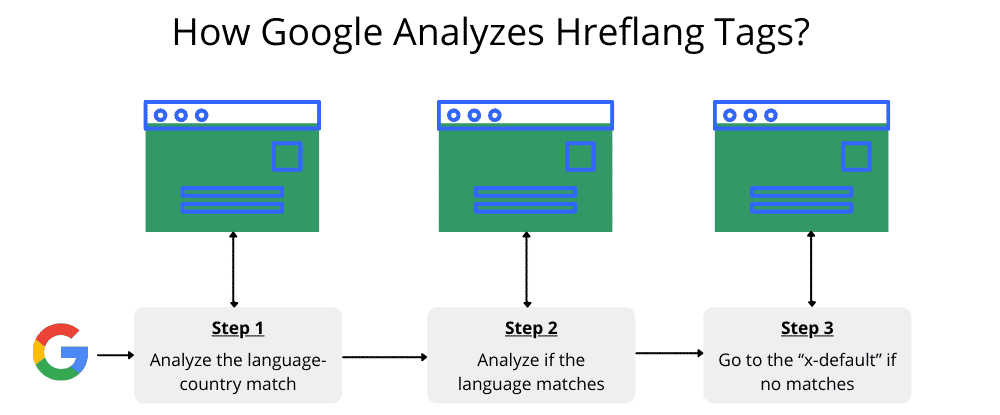 Hreflang is an HTML element (rel="alternate" hreflang="x.") or a tag that tells Google which language you are using for each of your website's pages. This, in turn, means that your website can be easily searched for regardless of language.
Create a keyword strategy
When devising your keyword strategy, make sure you have a list of the top-ranking keywords in each target market. Directly translating a list of keywords won't work. Keywords should be localized or adapted to each market and language.
Lastly, there are some things you need to keep in mind when devising your keyword strategy:
some words or terms might be retained in English (e.g., bitcoin)

proper nouns should not be translated

proper nouns can be transliterated if the target language uses a different script (e.g., Coca Cola → кока кола)
Translate your meta-data
Besides your website content, you should translate your meta-data so that you can reap all the benefits of a multilingual SEO.
Meta-data includes elements of the code of your websites, such as title tags, meta descriptions, and meta keywords.
Meta-data is what search engines crawl and preview to readers. This makes them essential if you want to rank higher in the searches in your target location. Indeed, this is why you should make sure that all your meta-data is translated.
Also read: Best Practices for Building a Multilingual Website
Challenges in Multilingual SEO
You have to be aware of certain issues that might come up while setting up your multilingual SEO. If you manage to tackle these challenges early on, you will save yourself a lot of time and trouble!
Don't use online translation tools.

Such tools completely ignore grammatical and cultural differences between languages. This can decrease the quality of your keywords and reduce your visibility. Instead, you should always work with professional translators with special knowledge of digital marketing and SEO. 

Create original content. Invest in quality content. Otherwise, Google might not crawl a machine-translated site or content generated by a large language model (LLM). The search engine would most probably regard such content as "thin," meaning that the content has little or no added value to the users and thus, was created only to improve the ranking of the website. Generally, Google would ignore such content, so this way, you can make sure that you have human-generated, quality content on your website or app.
Don't redirect users automatically to an international version of your website. Instead, make sure that they can easily choose the version they want. For instance, if you have a Chinese tourist in Berlin, Germany, and they get automatically redirected to the German version of the website due to their location, make sure that there is a language toggle. In this way, they can choose whatever language suits them best.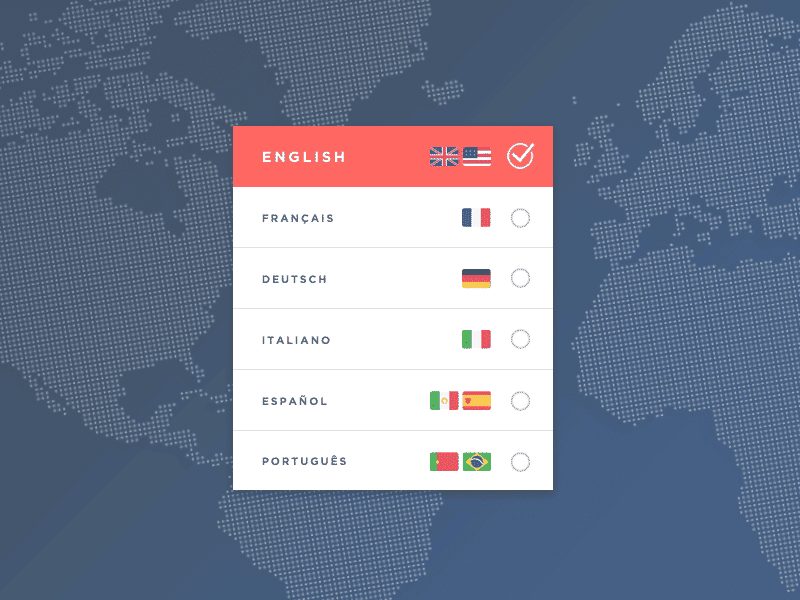 Check your Hreflang Signals. Mixed Hreflang tags can be a real problem for SEO, so watch out! For instance, if you put varying tags in the XML sitemap and the header, search engines might get confused. In fact, there's a big difference between assigning a page to a country and language and assigning it to a language. And depending on where you put each element, the search engine might understand it differently, so make sure that every element of the code is right where it needs to be.
Focus on the market. Make sure that you are well acquainted with your target market(s). What works for Chinese internet users might not work for English or Spanish internet users. So, focus on the searcher and not on the keywords themselves. And make sure that you adapt your keywords list to the culture and language of your target market.
Also Read: Translation Agency vs Freelancers: Who is Better for Your Business?
Ultimate eCommerce Localization Guide
This guide is designed to help you transform your online store for
cross-border eCommerce.
What are the best practices for multilingual SEO?
Of course, there are little tricks that can help you along the way. Indeed, you are at the right place because we have some best practices that can boost your multilingual SEO strategy.
Add return links: Make sure that you have placed Hreflang URLs on every version of a page. So if a page exists 20 times, you have to include Hreflang 20 times in your code.
Add self-referencing URLs: This is a common mistake in international SEO. Remember that there always should be a self-referencing URL to the page where the code is implemented. For instance, if you place Hreflang on the UK page and you reference URLs for France, Germany, and Spain, the UK URL should also be listed.
Use ONLY canonical URLs: In Hreflang only canonical URLs are valid. If you include non-canonical URLs, this would send conflicting signals to Google. As a result, the search engine might ignore Hreflang and you won't be able to rank higher in the searches.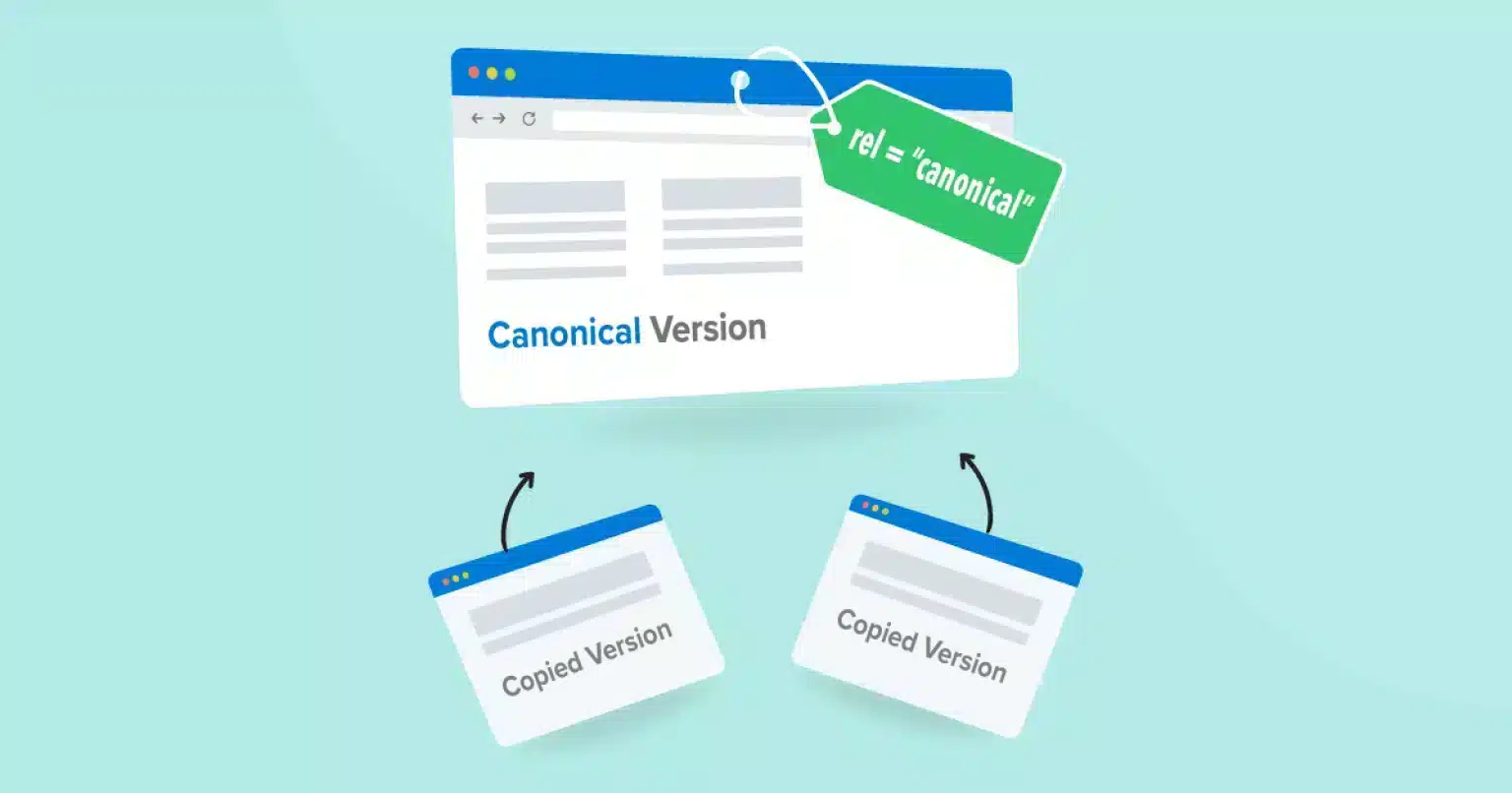 Use cross-domain alternates: Keep in mind that pages listed as alternates shouldn't be on the same domain. However, it would be ideal if you organize your international website in a folder structure. That means that when you add a new language or country, the new pages will be boosted by the established domain strength. This in turn might make the implementation of Hreflang less complicated.
Use the attribute value "x-default": This attribute value is optional. However, it can really increase your ranking. It shows search engines which page from your website should be listed in the search results if none of the listed Hreflang URLs apply to a searcher's language and location setting.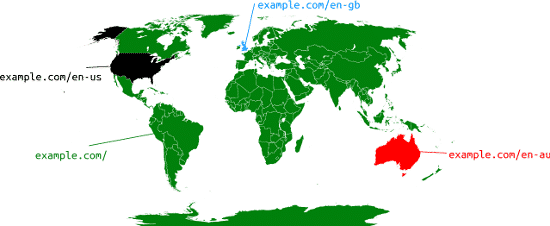 Add alt attributes: Through the alt attribute of an image (also called "alt tag"), you can add a textual description to the images on your webpage. This is essential for both SEO and accessibility since the alt attribute is used by screen readers. So, if people cannot see the images on your page due to disability or technical issues, they can read the description or have a tool read it to them.
Also read: What are the Fastest Growing Languages?
How can Milestone Localization help?
Localizing content and devising a multilingual SEO strategy might seem extremely complicated at first, but finding the right partner will definitely make it much easier.
Milestone specializes in localization and translation. We work with professional translators in 70+ languages, offering a number of services such as:
Multilingual keyword research

Translated titles and slugs

Translated and optimized meta descriptions

On-page optimization for keywords

Image alt attribute optimization
Most importantly, we have the expertise and experience to help you. We will invest the time and effort to understand your industry and target audience so that the right customers can find you.
Be Found When Users are looking for you
Milestone helps you with the right Multilingual SEO Strategy in your desired languages.
Get in touch with us for a special discount.