Persian 
to

English

translation services
Translate and adapt your content from Persian to English.
Fast, focused, and accurate services.
Prices start at $0.09 per word
Why Persian Translation services?
Spoken by more than 100 million people, Farsi or Persian is a language of the Iranian branch under the Indo-European family of languages. It is a pluricentric language with multiple standardized forms that have been adopted as the official languages of 3 states- namely, Iranian Persian in Iran, Dari in Afghanistan, and Tajiki in Tajikistan. While in Iran and Afghanistan, the language is written in the Persian alphabet that has been derived from the Arabic script, in Tajikistan, the language is written using the Cyrillic script.
Farsi has had extensive influence on languages in Central and South Asia including Urdu, Bengali, Malay, Turkish, Armenian, and Georgian. Farsi minorities are also found in Iraq and the Persian Gulf states. Rely on professional Farsi translation services to accurately capture the nuances and intricacies of the language in translation.
Professional Persian-English Translation
An "energy superpower", Iran holds nearly 10 percent of the world's oil reserves and 15 percent of its gas reserves. Its export economy focuses on oil and natural gas which contributes to a significant portion of the country's GDP. Petrochemicals, automobiles,s, and defense constitute other major industries. A Commonwealth of Independent States member, Tajikistan is a resource-rich region that relies on agriculture, mining, and mineral extraction. Afghanistan has vast reserves of untapped minerals and natural resources and is known for its rich agricultural products. Farsi to English and English to Farsi translation services can help businesses to improve their reach in these regions.
Farsi has occupied an unparalleled position in the realm of literature. From Rumi to Omar Khayyam and Shams Tabrizi, Persian literature has been widely read and appreciated. As literature of critical importance, new interpretations and translations of the works of Rumi and Khayyam, adding to the existing understandings of their works, are in vogue. This makes Farsi translation services all the more significant.
Why Choose Our English to Persian translation services?
Get an Instant Quote
Experience our commitment to deadlines even before we start your project
99.9% Accuracy and Top Quality
We use the best linguists and latest technology to ensure translation quality
On Time Delivery- Every Time
We promise to deliver on time. Get 10% off each day delayed if we can't keep our promise
Up to 10% Changes Are Free
Changed your mind? Up to 10% changes in source content are free of cost
Milestone Localization is certified by the International Organization for Standardization (ISO) for having in place strong security of information and quality management systems for "End to end translation and localization services."
We consider the ISO 17100 certification important and demonstrate our commitment to the needs of our customers worldwide. 
Our Translation Services in FARSI
Farsi Translation of Documents
Transcription to and from Farsi
Interpretation to and from Farsi
Farsi Data Collection and Translation for ML
Farsi Editing and Proofreading
Farsi Voiceovers and Subtitling
App and Software Localization for Iran, India
Farsi Website Localization
Desktop Publishing in Farsi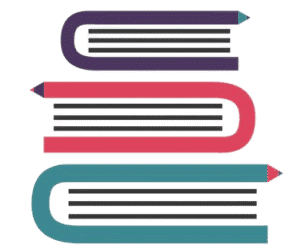 Translate your books from Persian to English to reach millions of new readers.
We translate textbooks, biographies, manuals, and fiction books in English and Persian.
Persian Legal Translation service
Are you looking for translating your legal documents from Persian to English or vice versa? You are in the right place for the 100% accurate Persian legal translation within your budget.
We translate certificates, contracts, licenses, permits, patents, service agreements and trademarks, and more. Milestone Localization uses only professional native Persian linguists with legal experience to produce top quality, error-free translations.
Persian-English translation for Corporate documents
Are you looking for a reliable language service for your corporate document translation needs between English and Persian?
We have expert linguists to translate corporate emails, presentations, reports, RFPs, invoices, and other corporate documents.
Persian ECOMMERCE

TRANSLATION SERVICES
66% of online buyers won't purchase from eCommerce websites that are only in English.
If your eCommerce product descriptions are only in English, then you're losing out huge traffic to your eCommerce website and global customers.
Milestone Localization uses only professional native linguists for Persian eCommerce translation with product experience to produce top quality, error-free translations and helps you engage global buyers.
Persian ELearning translation services
E-learning takes teaching beyond traditional classrooms, creating a path to flexible, self-reliant, and flexible learning. 
It makes courses accessible to students and employees around the world.
Our expert Persian translators work on courses so they resonate with local learners.
Persian translations for every industry
eCommerce
Translation of product descriptions, user reviews, keywords, branding and customer support.
SEO, Marketing
International keyword research, creation of culturally relevant content and localization of media.
eLearning
Subtitling, voiceovers, dubbing, and transcription of eLearning training videos.
Software & Apps
Translation and localization of content and graphics. Formatting of new layouts.
Legal
Translation of argeements, contracts, patents, trademarks, copywrites and licenses.
Upload Project
Upload the files you need translated with instructions
Get a Quote
Get a quote in 4 hours or less
Confirm Details
Tell us your file delivery format, target audience and deadline
File Delivery
Translated files are delivered on time with top quality in the format requested
Native Bi-Lingual Speakers
Subject Matter Experts in 30+ Fields
9 Years Average Experience
2,200,000 Words Translated on Average
Handpicked professionals with Eye for Detail
order Persian to English translation online
Translation by Native Linguist + Review

Ideal for internal communications, email, product descriptions, social media posts, customer reviews, listicles

Automated ordering, fast and efficient delivery
Translation by Native Subject Matter Experts+ Proofreading

Ideal for presentations, reports, legal documents, blog posts, opinion pieces

Content is transcreated and adapted to match tone and intent
Translation, Editing and Proofreading + DTP

Ideal for websites, apps, annual reports, marketing campaigns, patents, manuals

We carefully analyze your requirements and create a custom solution
Pricing and Billing available in INR, GBP, EUR and USD