English
to

Xhosa

translation
Translate and adapt your content from English to Xhosa.
Fast, focused, and accurate services.
Prices start at $0.07 per word
Why Xhosa Translation services?
With close to 20 million speakers, Xhosa or isiXhosa is an official language in South Africa and Zimbabwe. A Bantu language of the Niger-Congo family of languages, Xhosa is to some extent mutually intelligible with languages like Zulu and Northern Ndebele.
The language, which has a considerable load of click consonants has several recognized dialects. Xhosa is today written using the Latin script. Relying on Xhosa translation services can help your businesses to reach targeted audiences more effectively. 
Professional Xhosa-English Translation
An African economic powerhouse, South Africa is an emerging economy being the only African country in the G-20 group of economic powers. While telecommunications, business process outsourcing, and tourism are its major service sector industries, the country is a leader in mineral extraction and processing.
Rich in minerals like platinum, coal, gold, diamonds, and iron ore, Zimbabwe has been one of the world's fastest-growing economies of the world till 2016. The service sector contributes the highest to its GDP. Xhosa to English and English to Xhosa translation services can provide businesses the advantage of being able to improve their reach and business prospects in these two most important African economies.
Why our Xhosa Translation services?
Get Instant Quote
Experience our commitment to deadlines even before our expert team start translating your project
99.9% Accuracy and Top Quality
We use the best linguists and latest technology to ensure translation quality
On Time Delivery- Every Time
We promise to deliver on time. Get 10% off each day delayed if we can't keep our promise
Up to 10% Changes Are Free
Changed your mind? Up to 10% changes in source content are free of cost
Milestone Localization is certified by the International Organization for Standardization (ISO) for having in place strong security of information and quality management systems for "End to end translation and localization services."
We consider the ISO 17100 certification important and demonstrate our commitment to the needs of our customers worldwide. 
Our Translation Services in Xhosa
Xhosa Translation of Documents
Transcription to and from Xhosa 
Interpretation to and from Xhosa 
Xhosa Data Collection and Translation for ML
Xhosa Editing and Proofreading
Xhosa Voiceovers and Subtitling
App and Software Localization for South 
Africa
Xhosa Website Localization
Desktop Publishing in Xhosa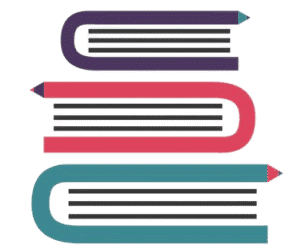 Translate your books from English to Xhosa to reach millions of new readers.
We translate textbooks, biographies, manuals, and fiction books in English and Xhosa.
Xhosa 

Legal Translation service
Are you looking for translating your legal documents from English to Xhosa or vice versa? You are in the right place for the 100% accurate Xhosa legal translation within your budget.
We translate certificates, contracts, licenses, permits, patents, service agreements and trademarks, and more. Milestone Localization uses only professional native linguists with legal experience to produce top quality, error-free translations.
Xhosa

-English translation for Corporate documents
Are you looking for a reliable language service for your corporate document translation needs between English and Xhosa?
We have expert linguists to translate corporate emails, presentations, reports, RFPs, invoices, and other corporate documents.
English-
Xhosa 

ECOMMERCE


TRANSLATION SERVICES
66% of online buyers won't purchase from eCommerce websites that are only in English.
If your eCommerce product descriptions are only in English, then you're losing out huge traffic to your eCommerce website and global customers.
Milestone Localization uses only professional native linguists with product experience to produce top quality, error-free translations and helps you engage global buyers.
Xhosa ELearning translation services
E-learning takes teaching beyond traditional classrooms, creating a path to flexible, self-reliant, and flexible learning. 
It makes courses accessible to students and employees around the world.
Our expert Xhosa translators work on courses so they resonate with local learners.
Xhosa translations for every industry
Native Bi-Lingual Speakers
Subject Matter Experts in 30+ Fields
9 Years Average Experience
2,200,000 Words Translated on Average
Handpicked professionals with Eye for Detail
Upload Project
Upload the files you need translated with instructions
Get a Quote
Get a quote in 4 hours or less
Confirm Details
Tell us your file delivery format, target audience and deadline
File Delivery
Translated files are delivered on time with top quality in the format requested
order English to
Xhosa
translation online
Translation by Native Linguist + Review

Ideal for internal communications, email, product descriptions, social media posts, customer reviews, listicles

Automated ordering, fast and efficient delivery
Translation by Native Subject Matter Experts+ Proofreading

Ideal for presentations, reports, legal documents, blog posts, opinion pieces

Content is transcreated and adapted to match tone and intent
Translation, Editing and Proofreading + DTP

Ideal for websites, apps, annual reports, marketing campaigns, patents, manuals

We carefully analyze your requirements and create a custom solution
Pricing and Billing available in INR, GBP, EUR and USD
Other supported languages …