Professional translation company in India
Translate any type of document in 70+ languages.
Powered by technology, translated by humans.
About Our Translation company in India

ISO 17100:2015 Certified Agency

Milestone Localization is a globally connected translation company in India. We provides text translation, documents translation, transcription, subtitling, voice-overs, software localization, website localization, app localization and corporate document translation.
With a pool of more than 10,000+ translators/ transcribers / voice-over artists worldwide, Milestone Localization is the top translation company in India.
Milestone Localization, leading language translation services agency in India, offers translation in more than 100+ languages covering all the major languages of India, Asia, Europe , Latin America and Africa.
WE ARE ONE OF THE FEW ISO 17100 CERTIFIED COMPANIES IN INDIA
Milestone Localization is certified by the International Organization for Standardization (ISO) for having in place strong security of information and quality management systems for "End to end translation and localization services."
We consider the ISO 17100 certification important and demonstrate our commitment to quality. 
Contact Our Translation Company in Bangalore
Office
No. 57, 4th Floor, 100ft Road
Indiranagar, Bangalore 560038, India
Services Offered by our Translation Agency In India
a Japanese translation company in India
Japan is the 3rd largest economy in the world, making it a major trade partner and an attractive destination for foreign investment. It also wields significant soft power with its export of Japanese comic books (manga) and video games. As a top exporter of automobiles, computers, and electronics, almost 20% of Japan's GDP comes from exports.
To be successful in Japan, businesses must do business in Japanese. Less than 20% of the population can communicate in English and the language of business is Japanese. Businesses must translate communications, RFPs, legal documents, websites, and marketing material in Japanese. Companies trading with The Land of the Rising Sun must seek Japanese to English translation services and professional interpretation services.
We work with native Japanese translators to provide top quality translation services to and from Japanese.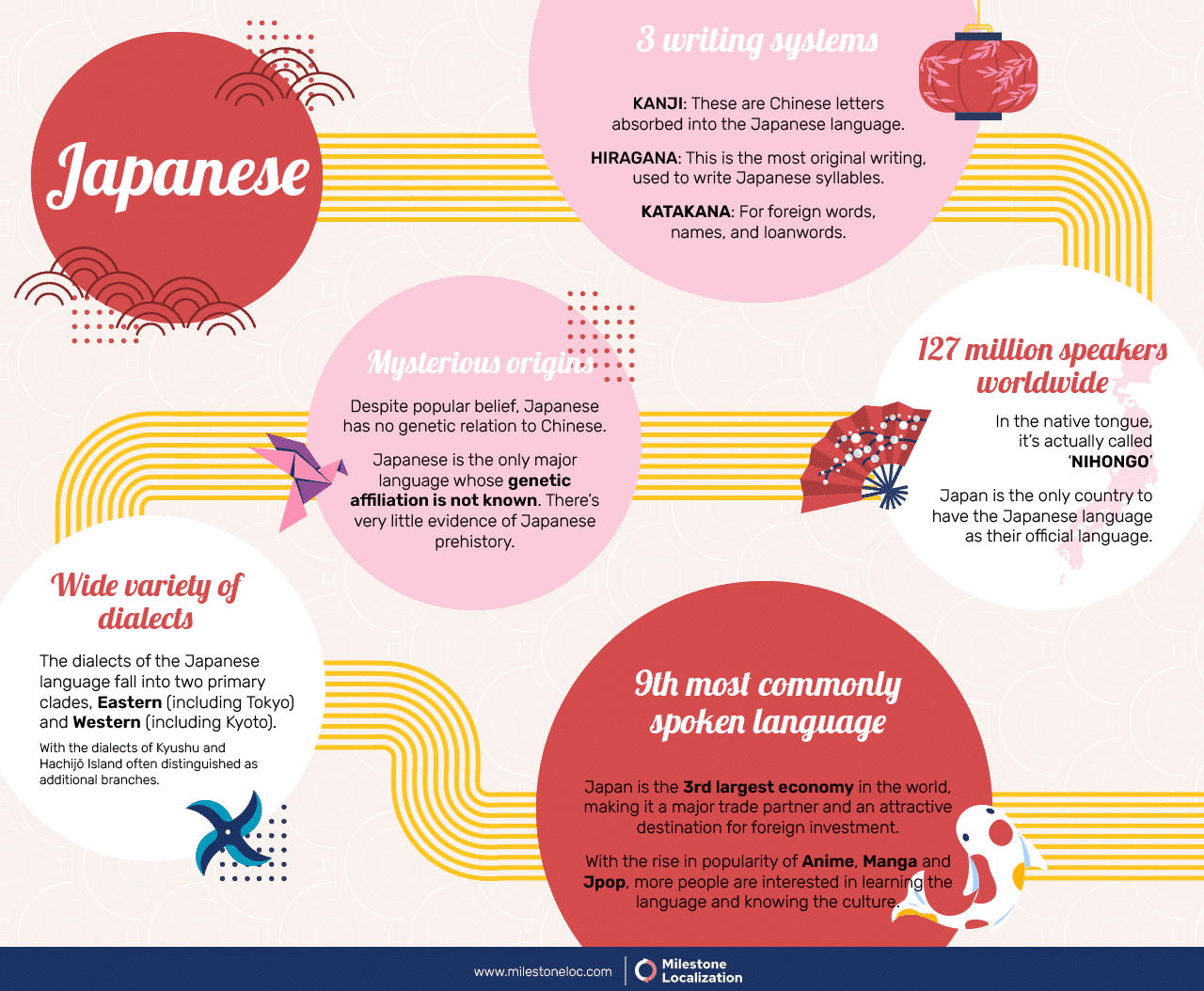 best Hindi Translation company in India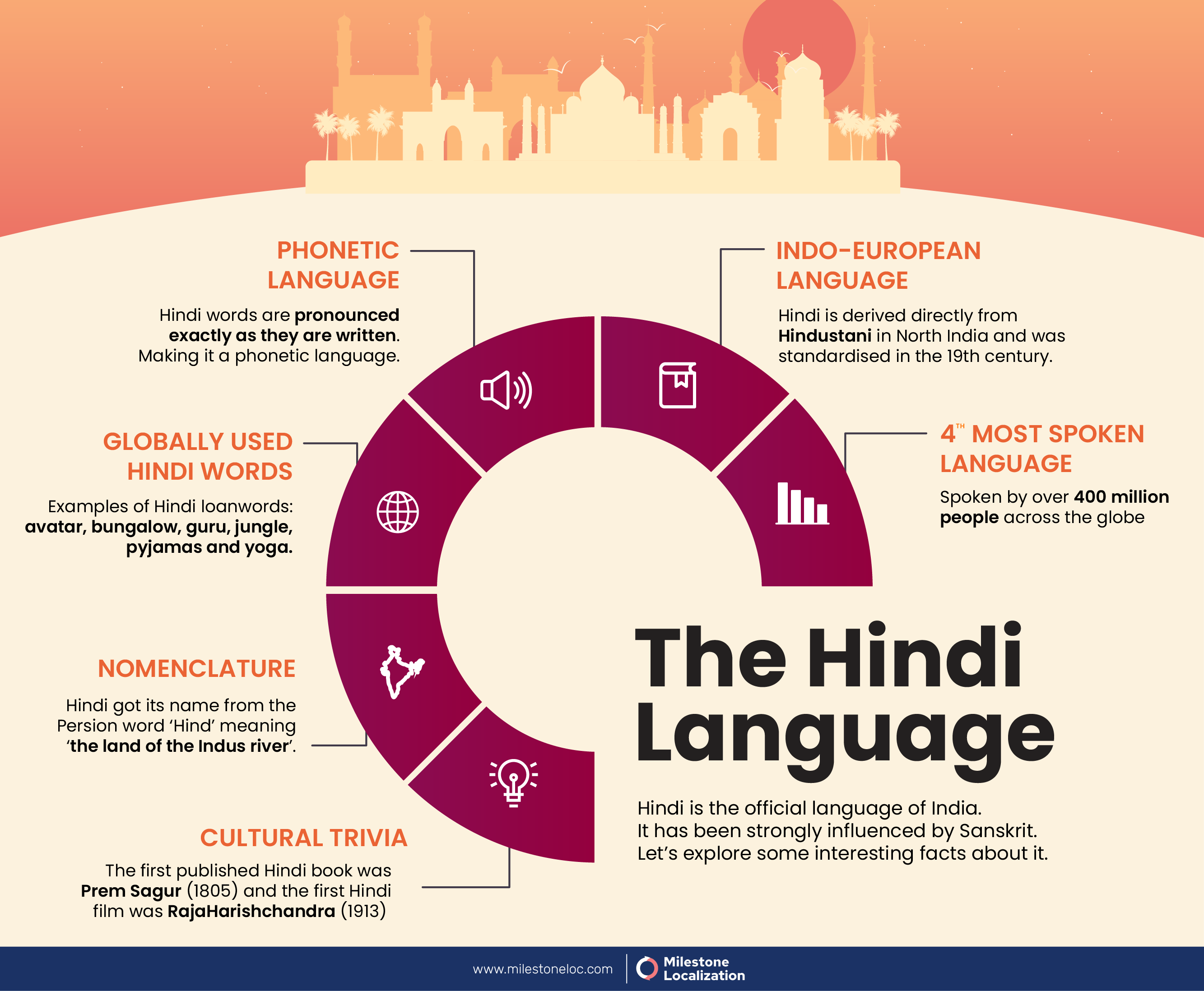 Recognized as the fourth most spoken native language in the world, Hindi is spoken by over 400 million people across the world. It is the lingua franca of the North Indian belt, often known as the Hindi belt, and is the most widely spoken native language in India. Owing to India's large emigration, a considerable number of Hindi speakers reside in different parts of the world, including prominent economic regions like the middle-east, Europe, and North America.
It is also spoken widely in Fiji and Mauritius and is widely understood by the people of Pakistan, Bangladesh, and Nepal. The language has multiple dialects within and outside India, like Bhojpuri, Awadhi, Fiji Hindi, and Caribbean Hindustani.
OUR LANGUAGE TRANSLATION SERVICES IN BANGALORE
*Other languages are available on request
WHY CHOOSE OUR INDIAN TRANSLATION COMPANY?
Get a Quote Within 4 Hours
Experience our commitment to deadlines even before we start your project
99.9% Accuracy and Top Quality
We use the best linguists and latest technology to ensure translation quality
On Time Delivery- Every Time
We promise to deliver on time. Get 10% off each day delayed if we can't keep our promise
Up to 10% Changes Are Free
Changed your mind? Up to 10% changes in source content are free of cost
Translation services IN INDIA for any industry
News & Media
live translation of breaking headlines, blogs, opinion pieces and news stories.
Cryptocurrency
translation of whitepapers, financial reports and blockchain-related news
Travel
translation of destination descriptions, reviews and client communications.
Technology
translation of website material, news articles, case studies and legal documents.
the technology we use in our translation company
Machine Translation
We use NMT and MT to translate large volumes of data. Translations are post edited and throughly checked for quality by linguists
Language Intelligence
Previously translated segments are automatically matched, helping to save time and money and boost efficiency and productivity.
Terminology Management
Key terms and phrases are identified and saved for each, helping maintain quality and consistency across documents and files
Automated Tracking
Upload documents, get quotes, track progress, download translations and view invoices from your secure customer portal
Native Bi-Lingual Speakers
Subject Matter Experts in 30+ Fields
9 Years Average Experience
2,200,000 Words Translated on Average
Handpicked professionals with Eye for Detail
Got questions related to our professional translation services?
Get in Touch.
Our team is ready to help you with your translation needs.
Want to Discuss

 

a Translation Project?

Submit your document or file, and get a quote in just a few hours!